Inspiring a generation in 20 minutes
This is a guest blog from Adelle Desouza, business marketing executive, at Enlogic
Two weeks ago, the Google Campus in East London played host to a fantastic careers fair aimed at giving young girls more exposure to STEM related careers. Organised by Business in the Community, the Islington Cluster Girls into Technology Careers Fair gave year 8 students (12 – 13 years) a chance to meet with companies – big and small – to find out whether technology would be a suitable career choice for them.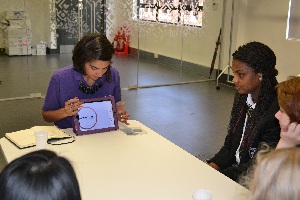 As a young woman who only joined the technology world 20 months ago, I was truly honoured to be invited to host an interactive session with the pupils. Although I have to say the brief was somewhat daunting: I had 20 minutes to demonstrate to a tough audience how IT is cool, exciting and a worthy career choice.
As I work in the data centre world where power and cooling is a big issue, I thought I'd try to ignite some passion among the girls for our own very male-dominated corner of the IT world. Since there's very little awareness of the data centre through education, I thought I'd grab their attention by talking about power in their everyday world so they can realise how the subject affects us all.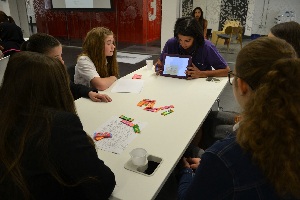 My 20 minutes started with a quick straw poll of the 24 children staring at me. "How many of you think IT is cool"? Only four students put their hands up, with the rest fairly evenly split between those thinking IT is boring and geeky. No surprises there. What was worrying, however, was that just three of those asked said that they would like to get a job in technology after their GCSEs or A Levels. I realised just then how tough a task the industry has a whole. My next move was to ask the group which of the following women work in IT, and revealed a glamorous parade of female IT leaders ranging from Sheryl Sandberg to Meg Whitman. The students didn't recognise anyone I presented to them and couldn't believe how far removed these women were from the stereotypical image of IT personnel; the type of character you'd expect to find on The Big Bang Theory.
We then started to discuss the world of power. I asked the children to list all the devices in their home that consume power whilst they're at school. Fridges, heaters and TVs left on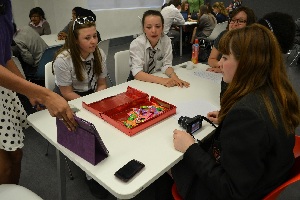 standby were all put forward as obvious choices. But a whole raft of devices didn't feature in the list, such as phone chargers, Xboxes and Wi-Fi routers being plugged in all the time.
The girls were now thinking. We then went on to openly discuss where power comes from, how it's delivered to their homes and how they can save energy. For the remaining five minutes I put them in their head teacher's shoes, thinking about how they can cut electricity costs in their school. I was delighted to see the students really start to think about the way their school is run and how they would cut energy costs – a real challenge for schools and businesses alike.
While switching lights off is obvious, some of the girls used their creativity to solve this problem, and offered alternative energy sources and free lighting as possible solutions. I was delighted to end the session on an air of excitement in the room.
Whether or not I inspired the next Marissa Meyer will remain to be seen, but I felt the session helped them to think about how technology can solve a problem. And more importantly, that technology is a vibrant, fast-paced and highly lucrative career choice that is open to everyone.