Debunking the myth of a Silicon Valley meritocracy
This is a guest blog from Jennifer Scott, networking editor of Computer Weekly.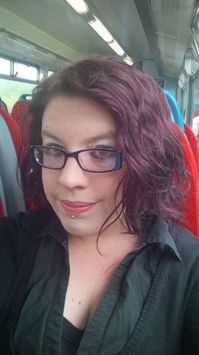 I adore Silicon Valley. The minute I step off the plane in San Francisco and start my way down Route 101, I get that tingle of excitement in my stomach as I drive past all the big names of the technology industry and imagine what new inventions are being played with inside.
The picture painted by the insiders is that of a utopia. A place where venture capitalist money flows freely to those with the best ideas, where you can walk into a coffee shop and sit between Mark Zuckerberg and Aaron Levie whilst Sergey and Larry play foosball into the corner, where no matter who you are, you are merely judged on your brain power, your ideas and your willingness to take a risk.
This dream meritocracy brings many people like me to this part of the world and makes us put on rose tinted Google Glass as we flit between headquarters and interview executives. This week, however, I was brought back to earth with such a thump, I think it will take a fair few weeks before the bruise from the San Francisco pavement fades.
I am at Dreamforce, the annual conference of cloud computing firm Salesforce. There is generally a good representation of women here as the frustrating cliché of women as HR and marketing employees is given justification across the halls of the Moscone Centre. However, I am always lifted by the number of female executives that are given high profile spots to speak and share their stories.
Last year, ex-Burberry CEO Angela Ahrendts was made much fuss of, but this year we have both Sheryl Sandberg of Facebook and Marissa Mayer of Yahoo representing and showing how women can make it to the top of some of the world's largest companies.
But of course they can here, I thought to myself. This is the Silicon Valley meritocracy. No-one would care if they were women, just about their skills and ideas. But this vision is apparently far from the reality for women living in this idolised part of California.
Vanessa O'Connell, entrepreneurship editor at the Wall Street Journal, hosted a panel event discussing why there weren't more female entrepreneurs in general and the horror stories I heard from the Valley will stay with me for a long time.
TD Lowe, founder and CEO EnovationNation and a black woman, met a VC at her first event after moving here and within 30 seconds, after looking her up and down, he told her she wouldn't be successful and it would be best to get a job elsewhere or go home rather than try and start her own company.
Then after two weeks of hiring employees, one of them turned to her and said they felt uncomfortable with answering to a woman. I am glad to say she fired that waste of oxygen.
Angela Benton, founder of NewMe Accelerator, which focuses on funding start-ups run by women or ethnic minorities, and also a black woman, said she had gone through a familiar scenario of reprimanding staff and being labeled as a bitch for being strong willed – something that wouldn't have occurred had she been a male boss giving the same instruction.
Allison Rhodes Messner, a partner at MKII ventures, claimed she had never experienced such things and had always had supportive male bosses helping her move up in the world. She even managed to only have to go to the office two days a week so she could spend more time at home with her children.
However, Vivek Wadhwa, fellow at the centre for corporate governance at Stanford University, pointed out being young, attractive, blonde and white made it much easier to be allowed into the white boys club.
Wadhwa has been compiling a lot of research around women in Silicon Valley and his findings of how females have been treated were shocking. He described how even a global phenomenon like Twitter had sexism running through it, with every party for staff following its IPO being hosted at strip clubs.
I knew there still weren't enough women on the boards at the big tech firms across the US and I knew there was still work to be done even in this Mecca of the industry. But to hear about the active discrimination going on in a place that prides itself on its openness, innovation and forward thinking has made me sick to my stomach.
Not all hope is lost. Wadhwa believes improvements are happening as more women are coming together and forming networking groups, helping each other to maneuver their way through the rough patches and come out on top. But it will take more of these groups, more people speaking out against the actions of misogynistic bosses and VCs and a change of mindset in the Valley before women are treated on an equal footing.
When I fly out of San Francisco tomorrow, I will be sad to leave, but the pink tinge on my specs is sure to have vanished.