A journey where IT chose me
This is a guest blog from Nabila Aydin, vice president of global marketing operations at FDM Group.
I never really considered working in the IT industry growing up. I suppose that's because I'm not technical. I've always been the creative type who likes to work with people, which is why I consciously chose to pursue a career in Marketing. My impression of IT was one of lonely geeks with large glasses sitting in back-office rooms coding all day – hardly exciting stuff in my mind. I believed in the stereotype, which did and still does put people off working in IT even in this generation.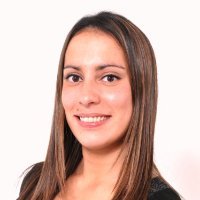 If I knew what I do now then I would have consciously chosen to work in IT. But the truth is I didn't; IT chose me. It has been an extraordinary journey so far and I would recommend working in the industry to anyone, whether you are technical or not, because one thing is certain – IT is going beyond the cloud.
My first job in the industry was a summer job working in an internet café during university break. I had the pleasure of meeting Dr. Jamil El-Imad, who owned the café which was run by his wife Sandra, in the south of Spain.
Jamil is a well-known entrepreneur and pioneering computer scientist. His career has spanned over 30 years from design and development of Operating Systems and teleprocessing code, to the design and rollout of 3D MMOG media systems. Jamil won awards for his code developed in 1989, designed to improve IBM's teleprocessing system, which was used in numerous IBM installations worldwide. He is also the author of 'Technology In Business', a book that I am lucky enough to have a signed copy of. If you haven't read it, you should! Lesson learned from Jamil: "Your achievements are only limited by your imagination."
That year I started applying for placements, which were increasingly competitive in the UK. I applied to all sorts of companies and really wanted to work at L'Oreal, because I thought it would be fun plus lots of great freebies. To my surprise I got an offer from IBM. This was one of the toughest placements to get and I couldn't believe I had secured a spot in Internal Communications. The assessment day took place over a whole day, covering all sorts of activities and tests which were quite intense. Most of my computer science friends dreamed about working at IBM and didn't get a placement offer unfortunately. This made me feel quite guilty, because unlike them I didn't dream of working for IBM.
My first day at IBM was extraordinary in so many ways and not at all what I typically expected. For starters, there were no lonely geeks with large glasses sitting in back-office rooms coding all day. The developers were more often than not part of front-office teams and very much at the fore of business, working in teams.
I remember plucking up the courage to speak to Larry Hirst, CEO of IBM EMEA at the time. He progressed from trainee in 1977 to Chairman in 2008, a real inspiration to anyone who has the pleasure to meet him. Not only is he a technical and creative 'genius', he introduced some excellent diversity initiatives into IBM as well as flexible working, which was really beneficial for working mothers. I remember women being the minority at IBM like all tech companies, but there were still a lot more than I expected to see. Under Larry, IBM EMEA revenues grew to $35bn and 110,000 people at the time. Lesson learned from Larry: "Don't be afraid to make mistakes. If you're not failing once in a while you're setting your sights too low."
In 2007 I joined FDM Group in the UK, a much smaller IT services provider compared to IBM, as employee 301. I still remember this because I missed out on the personalised iPad that employee 300 got at the time. I started as Marketing Assistant and quickly progressed up the ranks into Marketing Manager. Seven years later, FDM Group is a multi award-winning company operating from 13 countries with 1500+ employees.
Rod Flavell, CEO and Founder of FDM still leads the business today. He is the most passionate person I've ever met, because this business is his creation. He started FDM in the attic of his house 23 years ago and has his entire life invested in it. If I had to define him in three words it would be passion, energy and determination. My lesson learned from him would be: "You get what you put in".
Over 50% of the management team at FDM are female and we are seeing female employee numbers rise month on month. FDM's global Women in IT initiative, spearheaded by COO Sheila Flavell, has helped the business lead by example with a workforce made up of 25% women, which is much higher than the 17% industry average. There is still a long way to go, but FDM is taking steps in the right direction. Lesson learned from Sheila: "If you do what you've always done, you'll get what you've always got".
I am still working at FDM Group today, based in NYC and leading the marketing team globally. The point of telling you about my journey is to inform you of the amazing opportunities in the IT industry for both technical and non-technical people – whether you are a man or a woman.
The industry continues to grow and those who join it will only grow and progress with it. There is a severe lack of technically skilled graduates in the industry, so for those with a STEM degree it should be a no brainer. But for those of you who are like me, not so technical – there are also opportunities in various roles throughout all organisations in the industry. More women are needed, so hopefully we will continue to see growth in this area. The typical stereotype of the IT geek is honestly a myth more than anything; so don't let it put you off.
The IT industry allows you to meet extraordinary people just like I have; inventors, founders, geniuses and beyond. I'm glad IT chose me and I'm looking forward to where the industry takes me in the next decade and beyond.
Nabila is the VP of Global Marketing Operations at FDM Group, responsible for marketing planning, strategy and budget control, as well as heading up FDM's Women in IT initiative. Nabila has a BA in Marketing from the University of Brighton and is an MCIM Chartered Marketer. In addition, Nabila oversees all FDM marketing activities worldwide including: PR, advertising, internal comms, corporate branding and event management.