Staying connected at conferences

Download this free guide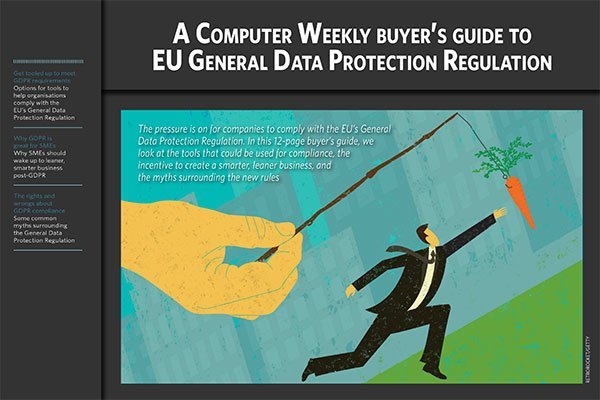 Computer Weekly's Buyer's Guide to GDPR Part 2
In this 12-page buyer's guide, we look at the tools that could be used for compliance, the incentive to create a smarter, leaner business, and the myths surrounding the new rules.
By submitting your personal information, you agree that TechTarget and its partners may contact you regarding relevant content, products and special offers.
You also agree that your personal information may be transferred and processed in the United States, and that you have read and agree to the Terms of Use and the Privacy Policy.
He was using a "noisy" Lenovo before switching to the quieter iPhone.
What surprised me is that whenever I attend conferences, there are people all over the place using laptops, phones, iPads, and other devices to capture information as the speakers do their thing. It might be that they are taking notes, tweeting important soundbites, or sending comments on the talk to colleagues – whatever they are doing it is interacting with the speaker.
I can understand why Merv switched devices, he represents Gartner after all so he is a host at the event. But what should the rest of us do when taking notes at a big conference and asked by a fellow delegate to 'stop typing' because they find it a bit of a distraction? Agree with them that conferences should be all about an expert talking on stage for half an hour, or suggest to the person that we have moved on and are living in a more interactive age?
Perhaps you can type your responses on a postcard?