Exclusive: James Caan of Dragons' Den talks about information security for SMEs
SMEs can't afford to neglect information security, writes Dragons' Den star James Caan, in an exclusive blog post for Small IT Matters. Read his top tips on how to avoid falling foul of the law below.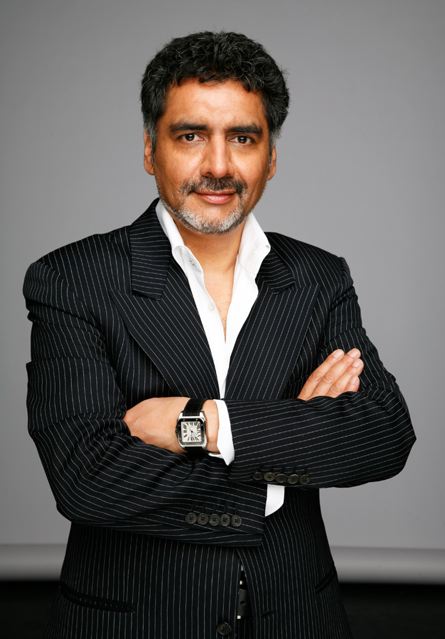 In the current climate SMEs have enough on their plate managing sales and cash flow, without worrying about how to navigate the perils of information security. But this is an area they can't afford to take risks with as reputations can be left in tatters if you become known for losing customer information.
With this in mind, small businesses can do with all the help they can get to fully understand what information security risks they are up against and what the appropriate levels of protection are.
Everyone knows that SMEs just don't have the same amount of resources as large enterprises when it comes to time and money. This can leave them at a disadvantage when identifying what the evolving threats are to their information security and what the appropriate response is. Without a complete, up-to-date view, decision-makers within SMEs are left to make uninformed choices, putting their business assets at real risk.
It's no wonder that implementing adequate policies and technology that address information security risks can seem a daunting task for many small business owners and entrepreneurs. This is where the Information Systems Security Assocation's (ISSA) newly proposed security standard for UK SMBs comes in. This new standard is a critical step forward in equipping small businesses with the guidelines and practical help they need to address their security requirements.
Now has never been a better time to re-evaluate your own business security. There are many different types of security software out there that can help, but it can be hard to know where to start. Here are a few tips that have helped me and my businesses over the years:
• Look at where your information is stored and protect those areas accordingly. Security products are available to protect information completely from malware, spam and other threats
• Back up all valuable data in a secure environment so that you're prepared for any unexpected IT outages. Data loss can lead to lost revenue all too easily
• Use strong passwords (using eight characters or more made up of a combination of letters, numbers and symbols) to protect your data, whatever device it's being accessed from. And, change passwords at least every three months
• Use encryption technology on desktops, laptops and removable media. This protects information from unauthorised access if the device is misplaced
• Implement comprehensive endpoint protection on your company systems that cover the smartphones and laptops used by employees. Keep the programme up to date and when prompted to, remove threats caught by the programme.
If you want to see how your small business shapes up when it comes to meeting today's information challenges then take a look at this free check-up tool from Symantec.