<part two>Universal Credit farce hid tax system bodge
The Department of Work and Pensions had enough trouble building the coalition government's flagship Universal Credit system without other government departments adding to its woes.
But it depended on data from another improbably ambitious computer system being developed by HM Revenue & Customs, called Real Time Information. RTI went awry just as Universal Credit was turning into a farce. Who would have thought the taxman had comic timing?
Each computer system was the engineering for a radical socio-economic reform. Problems ought therefore to have been expected. But problems in the sense of problem solving, not in the sense of crises great enough for political scandal. What ought have been expected was engineering challenges. What was expected was crises, since the coalition parties created an association between computer-led social engineering challenges and institutional rot.
Astonishingly then, the coalition government told parliament in 2011 it would build these two systems in two and a half years. More astonishingly, the coalition's guardians of engineering at the Cabinet Office Major Projects Authority (MPA) approved the idea.
These projects were improbable only because the coalition had committed to do them in two and a half years. It set the conditions for its own failure, by the terms it had set itself: the measure of a major computer project's success being whether it was done according to the time and budget estimated at its start. Clearly it would never be done as quickly and simply as it claimed when it sought permission to do it, and neither should it have been expected.
Universal Credit might on its own have been as unchallenging as MPA said it was in 2011. Its core work involved rationalising existing benefits systems. Anybody could have imagined it done simply. But the foundation of Universal Credit was RTI. And RTI looked unlikely, even then. If it wasn't finished in time, Universal Credit would have to wait.
Iffy data
RTI's biggest challenge was iffy data. It had to match the employee and pension records of every employer and pension fund in the country with its own database so they could talk in real time. But their data was inconsistent. And UKplc was running software that wasn't up to the job. UK businesses had to update their software so HMRC could update its software so DWP could update its software so the coalition's Universal Credit benefits reform would work.
HMRC's data problem had been so critical while MPs were debating in 2011 whether to approve the coalition's two-year Universal Credit project that HMRC had to devise a work-around solution: in software terms, sticky tape and staples good enough to tap income records of 62m people from Britain's employers and pension funds.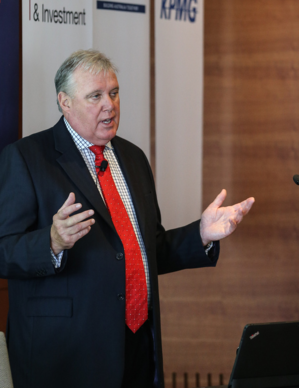 HMRC announced its "interim solution" just two months after MPA gave Universal Credit its unreserved thumbs up in its initial "Starting Gate Review" of the project in March 2011. Universal Credit was possible in the time given, it said; which it was, if you ignored the ramifications of its dependence on RTI; which it did.
MPA's then chief David Pitchford was asked to take control of Universal Credit when it was in crisis two years later, and kept control for less than four months before leaving government altogether.
RTI was going to solve its own data problems by forcing suppliers to address them: their errors would be exposed when they connected to RTI. The problem was that industry couldn't do it in the time given. HMRC's work-around would therefore be critical, which is how the National Audit Office described the challenge in July 2011. RTI had to have good data flows from every employer and pension fund in the country by October 2013 or Universal Credit wouldn't work. The interim solution would tide RTI over while Universal Credit was established. Its final solution would be ready within three months of go-live. But even the interim solution looked problematic.
Two months after parliament finally approved Universal Credit on 8 March 2012, HMRC said it would need its interim solution to operate till 2016. Universal Credit itself had just then been thrown into the start of its own crisis, with the coalition putting its designs under root-and-branch review just three months after parliament approved them.
Not-in-real-time
Only then did it emerge that the interim solution would probably not suffice for Universal Credit, which is what MPs in the All-Party Parliamentary Taxation Group said in July 2012, having been told by a senior DWP source. HMRC's "policy driven timetable" would meanwhile break RTI, they said. The only way to accommodate it was either to delay its roll-out, or deliver it on-time but operating not-in-real-time.
Neither would suffice for Universal Credit. But it seemed HMRC planned for its interim solution to process employer records not in real time but monthly even before MPs approved Universal Credit. Coalition ministers meanwhile kept up the pretence that all was on schedule.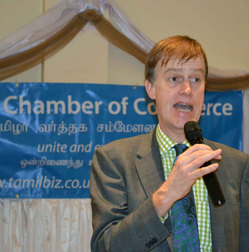 It ought to have been expected too that HMRC's pilot of RTI didn't quite go according to plan in 2012. Only a quarter of 250,000 employers needed for the 2012 pilot had taken part. It ought to have been expected to that when its pilo t shone a light down the cracks where the iffy data came from it saw spaghetti trains of horrible little bugs crawling round. They came out over the 2013 New Year in a series of parliamentary questions between former Treasury secretary Stephen Timms…
… and current Treasury secretary David Gauke.
HMRC was due to start its roll-out in three months. By March it was telling small employers they could update RTI monthly at first. They wouldn't have to report in realtime till October, the end of HMRC's live roll-out period and the final deadline for RTI to be ready for Universal Credit. Three months later it said small employers would be allowed to report monthly until April 2014. Then it became 2016, when the interim solution was due to expire.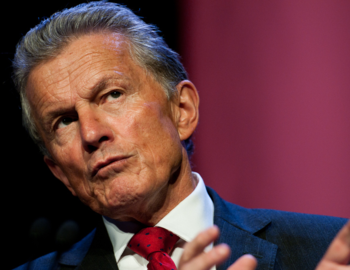 Other problems emerged. HMRC aimed to resolve them with a second RTI software release in April 2014, six months after the final deadline. With just three months to go, HMRC was trying to finalise software designs while late-running employers were still connecting to RTI for the first time.
That might just cause more problems, comptroller and auditor general Amyas Morse wrote in HMRC's July 2013 annual report. More problems did indeed follow.