Southwest One earns breather on £50m IBM debt
Somerset's controversial Southwest One outsource is trying to square £50m of unpayable debt with parent IBM after the County Council cut its contract.
But while talks dragged on last year, the joint venture made its first operating profit, scraping £70,000 thanks largely to a legal settlement and service cancellation fees paid by Somerset, according to 2013 financial results it published this week.
It scraped a pre-tax profit with just four years left to run of its 10-year outsource contract with Somerset, Taunton Deane Borough Council and Avon and Somerset Police Constabulary, all of which took minority shares in the venture with IBM in late 2007.
IBM kept it afloat with guaranteed loans after years of losses and an admission this week that it would reap only a trickle of profits from its final stretch.
Led by a Somerset County Council that became hostile to Southwest One after Conservatives took it over in 2009, the venture's public partners renegotiated its contract to bring some of their services back in-house. The last of those changes won't show up in its accounts till this time next year, when its profit will be balanced precariously again.
Their change of heart left Southwest One with £48.8m losses to be lumped on IBM in 2018 if there wasn't also a change in fortunes.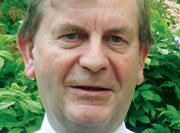 "The directors are in discussions with IBM," said Southwest One chairman Derek Pretty in the company's 2013 report this week.
"There are insufficient cash flows to be generated in the remainder of the contract to settle this loan balance.

"IBM does not feel there is any immediate need to restructure this debt," he said, with talks about a final loss having already gone on for more than a year.
IBM was holding out for a late comeback. Pretty said they had already begun talking with their public partners about extending the contract beyond 2018.
Southwest One had meanwhile not let go of its original ambition, to consolidate the backoffices of other public authorities in the region.
"I am very hopeful that there will also be opportunities for profit and service improvement to be found as the company continues to engage in both our clients' change programmes and perhaps become involved in wider public sector restructuring initiatives," said Pretty, a former Kwik Save finance director.
But he gave only vague details on what amounted, after all the bluster from Somerset Council, to a meagre renegotiation.
Mouth and trousers
The central government's Universal Credit scheme had forced Southwest One to hand Revenue & Benefits back to Taunton Deane, said the report. That was a crown jewel. And it gave back Design and Print services, and advisory staff for finance and human resources. It gave Property and Facilities Management services handed back to Avon Constabulary, perhaps ahead of a cost-cutting consolidation of police buildings.
It didn't amount to much though.
Somerset had taken mostly scraps back in-house as well. But not before it had been forced to square its differences with its joint venture subsidiary.
Southwest One wrote off £4.4m of invoices that had gone unpaid since 2010. The council's campaign against Southwest One had also involved neglecting to implement the backoffice savings schemes that were the venture's raison d'etre, damning it in public, and contesting its contract.
But Somerset was forced to pay Southwest One £5.8m compensation for the trouble. The council's initiative appeared to to have achieved little but to damage Southwest One.
The 2013 results neglected to recount what services Somerset had actually taken back. But they didn't amount to much either.
The County Council said in 2012 its cull had taken pensions admin, health and safety, finance and HR advisory, and some accounting, business development and staff training back in-house.
But Southwest One would retain the juicy backoffice stuff that formed the bulk of its purpose: accounts payable, accounts receivable, recruitment, HR admin and payroll. The Somerset documents read by Computer Weekly said nothing about the other mainstay of its Southwest One venture: it's procurement office, which still processed £26m last year, though it was down 15 per cent.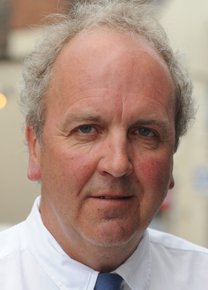 "The contract renegotiation last March returned to the Council a number of the more strategic functions originally placed with Southwest One," said a February review of the renegotiation overseen by Somerset cuts supremo and Southwest One nemesis (and board member, till last year) Da vid Huxtable.
Somerset retained other bulky services as well, including IT.
Somerset's negative obsession with Southwest One didn't make any sense unless interpreted as a Conservative Council's determination to discredit a deal set up by its close Liberal Democrat rivals, or the Conservative coalition government's determination to undo big outsourcing contracts and sell off their public services. Pretty said Southwest One had already fulfilled Avon Constabulary's 10-year target for procurement savings. Somerset had handicapped its own procurement savings when it began its campaign against Southwest One in 2010.