HMRC rethinks £8.5bn megadeal as large suppliers resist flagship IT reforms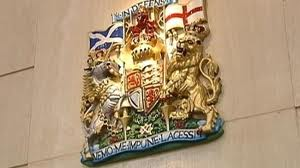 HM Revenue & Customs has begun reassessing its £8.5bn IT deal with Capgemini in advance of it expiring in 2017.
The rethink will shed light on how tough it is proving for the government to push through its flagship IT reforms, which include a pledge to curtail contracts worth more than £100m – a fraction of the cost of deals typically done by the the large departments of state – departments that show no sign of quelling their appetite for large deals.
The first hints of possible sanctions against large suppliers have meanwhile begun leaking out of the Cabinet Office as it becomes apparent they are not accommodating the aims of its ICT strategy without a struggle.
But government has officially adopted a less "adversarial" approach than it took over cost-cutting contract renegotiations Cabinet Office held with suppliers in 2010 because it is ill-equipped to carry out its reforms by doing its own systems integration for its £17bn annual programme of IT work. It has taken a conciliatory tone into talks it has begun with suppliers in follow-up to the memorandums of understanding it signed with them on concluding the 2010 negotiations.
HMRC CIO Phil Pavitt has submitted a proposal to the departmental board for reforming its IT outsourcing contract when its 13-year-old deal with Capgemini concludes in 2017, two years after the government that pledged to bring such deals to an end will have finished its term in office.
Pavitt told Computer Weekly a renewed deal would conform with government ICT strategy, but it would not open the door to any more SMEs than were already subcontracted to work for HMRC by Capgemini.
"You can sense the mood of the current strategy. I can't tell you what will happen. It will be more in line with government strategy today than perhaps this contract that was let seven years ago.
"If you are asking if SMEs will have a higher value of the contract. Then yes I can assure that will be the case. Will the volume of SMEs go up, probably not," he said.
SME-SchME
That was the measure by which the government said it should be judged: that 25 per cent of public expenditure must be placed with SMEs. Pavitt said HMRC would strive to meet the target.
But Cabinet Office dispensed with the value target when last week it sought applause for its efforts to bring more innovative, small IT companies in on government business. Chief procurement officer John Collington said the volume of contracts awarded to SMEs had gone up from 5 to 44 per cent between January and September 2011. He claimed this a triumph but did not divulge the proportion of SME contracts by value when he bragged to suppliers about it at a Cabinet Office conference.
Stephen Allot, crown representative for SMEs, told a side-meeting at the same conference that "as far as we can tell", government did only 7 per cent of its business direct with SMEs. This figure was from 2009/10.
Government didn't know how much business it did indirectly with SMEs – through those systems integrators that held its large IT contracts, though this figure would contribute to its 25 per cent target. It had moreover not considered whether profit margins SIs made on subcontracting (a controversial issue) would be separated from any indirect SME business total it counted towards the 25 per cent.
The problem was that large suppliers were not supplying the data – they didn't even collect it. Cabinet Office intended to tackle large suppliers over the matter. An official request was on its way. And the terms by which they subcontracted to SMEs were unacceptable to government.
Threat to systems integrators
"I've seen some unimpressive contract terms from the major contractors," said Allot. "I won't say any more than that. Some of the SMEs send them to me. Do have a look at your contract conditions and be a bit more thoughtful.
"'Please behave', I think is the best way to put it. We haven't worked out a severe sanctions method yet, but we are thinking about it," he said.
Collington later told the same conference it would make data reporting a contractual requirement after a lone systems integrator – who did not reveal his name – complained that government was asking too much of large suppliers.
Bill Crothers, Home Office commercial director who led MOU talks with six suppliers, said relations between suppliers had "felt a little bit adversarial". The MOU talks had been "a blunt instrument" that just cut back some excess margin.
"We are starting to see some examples of a much more thoughtful process but frankly if we could see more engagement from the suppliers it would be better.
"A much more considered approach would be to reduce cost, not to reduce your margin. The amount of the cost we spend on some of these major SI situations is excessive," he said.
Pavitt told the same conference large SI contracts did give value for money but they had not been well draughted.
"We have to make sure we readjust those contracts. If we can – with our partners. If we can't – against our partners.
"Our intention is to get SI contracts the right side of the line. We gave away too much seven or eight years ago in HMRC. We intend to readjust it so we can take better control, where we can. Sometimes, giving away commercial responsibility has turned out to be wrong in engaging SMEs," said Pavitt.