BT answers drone death complaint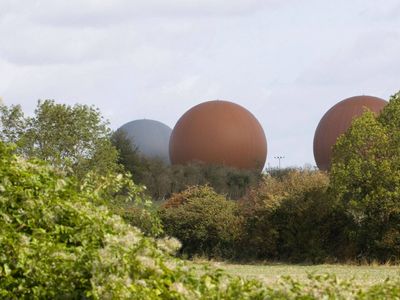 You would think British Telecom might have been terribly grateful when legal charity Reprieve pointed out that the US military was using one of its network systems to assassinate suspected insurgents in the Middle East, without trial and using drone strikes that had been going tragically wide of their target.
It must have been deeply distressing to BT, a vocal advocate of human rights and corporate social responsibility. On publishing its annual statement of corporate principles in May, Sir Michael Rake said it's very purpose was "to use the power of communications to make a better world". As a signatory to the UN Global Compact, it had pledged to make sure it was "not complicit in human rights abuses".
So you would think the telco might have overflowed with gratitude when Reprieve pointed out its error – when it pointed to the horror being delivered down its fibre-optic cables. It would act urgently, surely.
There was no doubt about what it should do. It was set out in an international agreement on corporate social responsibility (CSR) – also supported by BT – that the UK and other members of the Organisation for Economic Co-operation and Development signed in 1976, and updated with stronger human rights rules in 2011.
BT would have to do a full, honest and faithful assessment of the situation. And if it found that its activities had contributed to human rights atrocities, it would have to do something about it. It would stop them from happening. Failing that, it would withdraw its support. And failing that, it would have produced from its assessment a reasoned justification for carrying on as before, stating why what seemed like an atrocity was in fact perfectly necessary because, it might say, it was necessary to commit atrocities to create a "better world".
Nope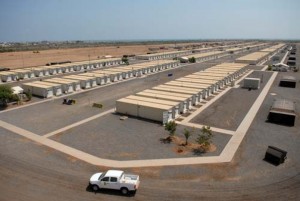 But BT didn't do this. Instead, it said it didn't believe the allegation was true. It didn't actually know whether it was true either. It didn't know if the high-grade comms line it had been contracted to supply between the US military communications hub at RAF Croughton, in Northamptonshire (shown above), and the Camp Lemonnier drone combat base in Djibouti, North Africa (on the right), formed the operational backbone of a drone assassination programme that had been a raging international controversy.
Even BT's military comms experts had apparently not known about it. So it said it couldn't be held to account for it. So much for corporate social responsibility.
The allegation was true though. Computer Weekly exposed this in weeks-long investigations between March and June this year.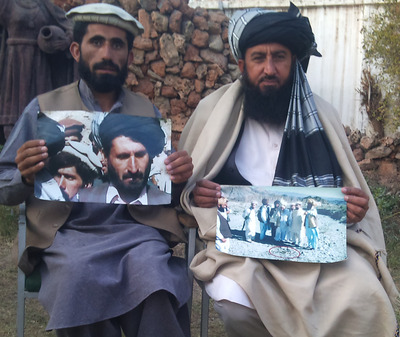 You would think BT might be overcome with gratitude on learning this. US drones had mistakenly killed hundreds of people (left). They had also killed thousands of suspected insurgents in Pakistan, Yemen and Somalia, all without trial. Campaigners said it was illegal. The US said it helped fragile states fight terrorists. Others said it stoked the fire. With BT's help, the US was using this terrible power to pick people out of the crowd and execute them from on high. The United Nations, picking over charred remains, said these targeted killings threatened world peace. It called for the restoration of international human rights law.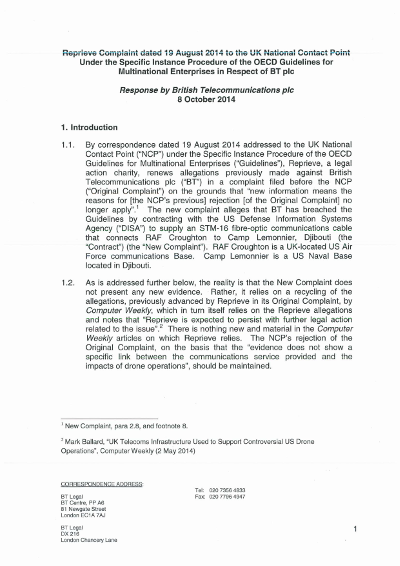 So you would think BT might look into this, in respect of its own CSR rules if nothing else. Instead, it told officials to bury the complaint. But it didn't refute the allegation. It just tried to discredit it.
Its legal department made an official rebuttal under OECD rules in October. Published here exclusively (right), it ran to 8 pages without refuting the allegation. It pleaded ignorance of the allegation in defence of it. So much for corporate social responsibility.
Iffy
You would have expected otherwise because the whole point of the OECD rules was that when things looked iffy, corporations did a formal assessment (called due diligence, in the parlance). BT has said repeatedly that it fully supported these rules – called the OECD Guidelines for Multinational Enterprises. The rules say responsible companies do formal assessments when things look iffy.
But BT didn't take an official look at the drone controversy when it took the contract. It didn't even do the due diligence after Reprieve said there was cause for it. It thereby preserved its ignorance. It then pleaded ignorance as its defence: how could it be expected to answer allegations nobody could say where true?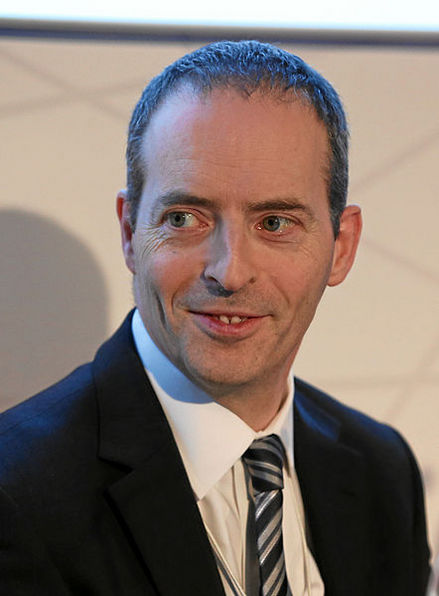 That was enough to bury the complaint at first. The UK National Contact Point for the OECD Guidelines, the OECD's representative at the UK department of Business, Innovation and Skills (BIS), rejected it in February. It wasn't prepared to use the OECD rules firmly. It said this had nothing to do with BT CEO Lord Livingston becoming minister of trade and industry at BIS. The rules worked by mediation not prosecution. They were gentleman's rules (soft law, as it's known). But perhaps not old boy's rules. And anyway, the UK NCP had been moved from trade and industry to consumer affairs and under a different minister, Jo Swinson. Perhaps consumer affairs would be more in keeping with its light touch.
Either way the UK representative was caught in a catch-22 of its own making: it wasn't prepared to spend any time investigating the allegation until it looked substantial; but it depended on BT's due diligence for substantiality; and BT hadn't done due diligence on it. So much for the OECD Guidelines on corporate social responsibility.