UK government welcomes open source to G-cloud
Sirius has confirmed that it has been awarded a place on the UK government G-Cloud Framework. The firm will be making its full range of open source products available through the CloudStore.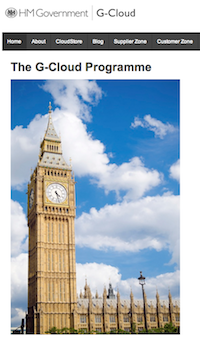 Sirius provides network and infrastructure productivity software as well as a degree of application development expertise and technical support. The firm provides a "full enterprise stack" which can include Asterisk for (VoIP), JBoss,( as an application server) and Apache (for web server) etc.
The government has been working to make the purchasing of public sector ICT as simple and transparent as possible. All services listed on the CloudStore are part of the G-Cloud framework and so immediately available for the public sector to procure and use.
For buyers this means:
* No need to go through the time and expense of issuing OJEU (Official Journal of the European Union) tenders
* Assurance that every product and service in the catalogue as been accredited to government standards
* Suppliers approved by government as agile, efficient and offering value for money
"This really is a first! The myth 'you can't get support for open source' is dead and now it's time to lay to rest the ogre of procurement," said Sirius CEO Mark Taylor.
Reports suggest that the G-Cloud framework supplier list has roughly doubled since it was first established.
While bigger players such as Rackspace (newly labelling itself as the open cloud company as it does) exist on the list, the list is said to now be made up of roughly 75 per cent of small to medium sized enterprises such as the Weybridge in Surrey-based Sirius.