Shrek's swamp built on a Red Hat cloud at DreamWorks
Yesterday saw the beta launch of Red Hat's Enterprise Virtualization version 3.0 offering. The company says that it has worked with industry partners to help establish the Open Virtualization Alliance (OVA) to promote Kernel-based Virtual Machine (KVM) as an open alternative to proprietary virtualisation solutions
For a nice tight definition of KVM, please click here for more.
High profile customers such as DreamWorks Animation and NTT Communications have adopted the open source company's latest product, along with its Kernel-based Virtual Machine (KVM) hypervisor technology, to build their cloud services.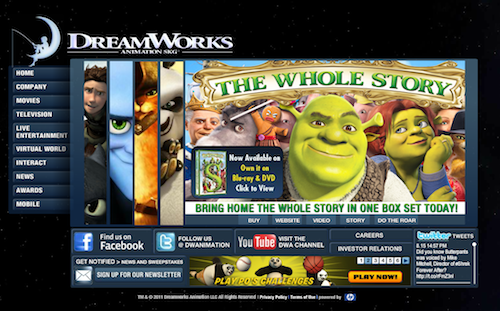 The OVA has (apparently) been well received by the industry with significant growth in membership being seen in recent time. Further, Red Hat suggests that KVM has powered the majority of published SPECvirt 2010 benchmark results at www.spec.org, including the highest score and highest scale-up overall.
"Red Hat Enterprise Virtualization 3.0 is expected to provide customers with new features and capabilities, previewed in this Beta," said Navin Thadani, senior director of virtualization business at Red Hat. "One of the most significant new features of the release is the ability to deploy the management server on Linux, making it an ideal platform for customers moving away from proprietary solutions."
This week's beta of Red Hat Enterprise Virtualization 3.0 previews several key enhancements, including: Red Hat Enterprise Virtualization Manager, which is now a Java application running on JBoss Enterprise Application Platform on Red Hat Enterprise Linux — and an updated KVM hypervisor based on the latest Red Hat Enterprise Linux 6.