Sex & Sizzle - ah, but only after Business Intelligence plumbing
Pentaho co-founder and CEO Richard Daley's recent Business Intelligence (BI) blog was entitled 'Sex & Sizzle – not without plumbing' — so is the open source enterprise reporting software company to be lauded for some creative spin here, or simply guilty of crass showboating?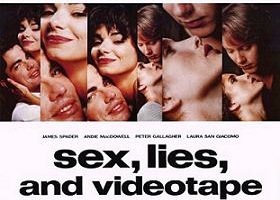 Daley contends that BI projects are perceived as successful when it appears that all of the data work is done before any grids or graphs are ever produced. "It's the side of the business most BI vendors don't talk about as they'd rather just woo and wow people with flash charts and glossy dashboards. Not that there is anything wrong with that – who doesn't like great looking output? But, if the backend plumbing is either too complicated or non-existent, then it doesn't matter how sexy this stuff is," blogs Daley.
So given the above assertion, is the company's recently announced Pentaho Enterprise Data Services Suite built with the requisite simplification tools to ease the process of accessing, integrating and preparing data for analysis?
The company says that its new product (available as an On-Demand or On-Premise solution) provides an integrated set of tools to access virtually any data source and then integrate and prepare that data for end-user analysis, reports and dashboards.
But does Pentaho talk too much about the end result of Business Intelligence and end up (by dint of its new simplification tools) focusing too heavily on the final result?
After all, BI isn't only about the end result and making the final enterprise reports sizzling and sexy. Pentaho aims to sell us on its data integration, data uploading, metadata and data optimisation tools — telling us that these are tasks represent the 'donkey work' element of information management.
Leveraging the cloud and Hadoop is the sexy part of the equation for Pentaho. Yes its technology is well placed and (in some senses) game changing, but credibility (and, presumably, sexy sizzle) in the face of data integration specialists and database administrators comes from talking about how the internal mechanics of its tools work so that it can gain credibility and trust in the eyes of the code monkey, the donkey worker and the code grinder.
Doesn't it?