Open source CRM with "CRM gamification"
A new open source Customer Relationship Management (CRM) solution with built in "CRM gamification" techniques has surfaced this month in beta version release form.
The 'tablet-ready' Zurmo claims to provide a means to "engage users at every level" in the pursuit of CRM excellence.
How do you gamify the CRM game?
Zurmo says that CRM could be great, if only it were used more and that users lack the incentive to log in and makes notes pertaining to customer feedback and requests at every opportunity.
According to Zurmo, its 'game engine' tackles this issue head on by offering the user short term gains for these repetitive tasks.
But how will this work?
"Those of you already familiar with the theme of gamification will be familiar with the idea of rewarding points, reaching levels, and achieving badges for performing otherwise undesirable actions," said the company, in a press statement.
Gamification features then include the following:
• Point allocation
• General Leveling
• Progressive Badges
• Game Achievement Alerts
• Leader boards – weekly, monthly and overall
The software is written in PHP and utilises jQuery, the Yii Framework and RedBeanPHP. The company says that "robust stability" is achieved through the "zealous use" of a test-driven development methodology.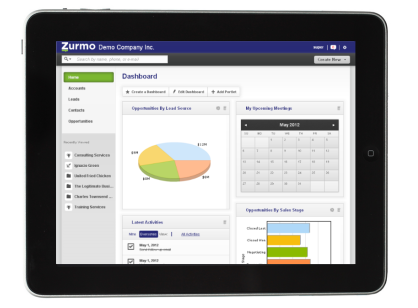 "The Zurmo project has really taken off with developers and programmers rallying around the project worldwide. Due to its open source nature and clean code, developers are using Zurmo as a base for building customised, robust database solutions," states Zurmo co-founder and lead architect Jason Green.