Open Source monitoring tools and visibility
News today from the open source world includes details of the Open Source Monitoring Conference to be held in Nuremberg in October of this year.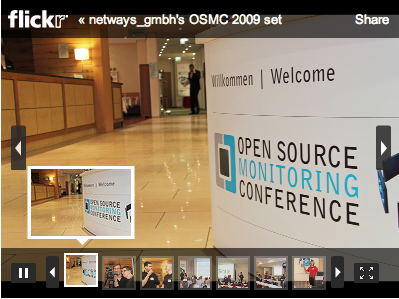 Presented in both English and German, this event is designed to centre on the Nagios IT infrastructure and network monitoring platform. The Nagios solution claims to be able to highlight and help resolve critical business problems associated with open source architectures before they arise.
CEO's not currently planning to dispatch their CIOs or other members of their IT staff to an event of this kind should understand that Nagios falls into the same category as offerings from NeDi, Ntop, Pancho and Snort/Base.
Simply put, these are tools that will allow the IT department to shine a light into server administration environments and provide the crucial "visibility" that is the lifeblood of a safe and secure data backbone.
As they say in property, everything comes down to Location, Location, Location. In deep dive server administration environments it's probably more a case of Visibility, Clarity and Perceptibility – which probably all amount to the same thing if truth be told.