Network and routing software goes open source
With open source news frequently focused on either front-end user interface technologies and/or application programmer's needs, it is interesting to read news of software-based, open-source, network operating systems whose task it is to keep the back office data flow moving.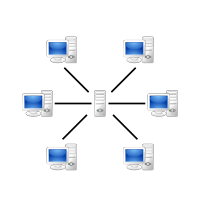 From the sleepy teashops and cake stalls of the Cotswolds comes news this week from Cirencester where value-added distributor Zycko has signed a new contract with open networking and network virtualisation company Vyatta. Zycko will provide its resellers with a network and routing software alternative, to the existing proprietary routing and security solutions on the market.
"Routing has become a widely-understood and open standard technology, however many existing vendors continue to charge customers a premium when they bundle the software on their chosen hardware platforms," said David Galton-Fenzi, group sales and marketing director at Zycko. "Vyatta allows customers to bundle on any standard hardware platform or common virtualisation hypervisor, resulting in a much more cost-effective and flexible solution."
Industry analysts suggest that software-based networking has business advantages to offer in terms of performance, affordability and platform independence. As open source continues to make inroads into the fabric of our IT infrastructures, readers may notice that cost savings are not mentioned as the primary consideration in the above story. While there will be benefits that naturally arise from efficiencies, the primary drivers appears to be platform independence and flexibility.