National Geographic takes Raspberry Pi to Botswana
Newswires this week suggest that a team National Geographic explorers have taken open source technology into the Okavango Delta in Botswana, Africa.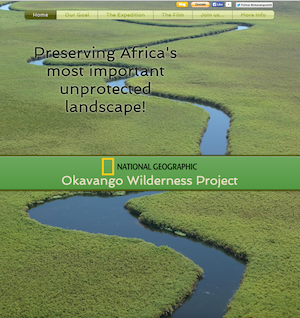 The team of African wilderness specialists will use a Raspberry Pi and a selection of 'other' open source software and hardware to complete their studies of the area.
Water & wildlife
The National Geographic team will be looking at water quality in the area as well as wildlife sightings.
The Okavango Wilderness Project portal will exist as a data and information portal where all findings will be shared openly.
This project, in contrast to others, will be truly open — the team states: in the past, scientists would go on expeditions and gather data, just to return and fiercely guard the data until they can publish it for scientific accolades.
The site itself is to be found at link: http://www.okavangowildernessproject.org/
Unnecessarily proprietary designs
Speaking to opensource.com this week, project member Shah Selbe said that his rationale for championing open source came out of seeing previous projects undertaken with what he called "a lot of innovation and opportunity being stifled by unnecessarily proprietary designs" and expensive solutions.
"That sort of climate tends to lock the system architecture into something driven by the patents and not necessarily what makes the best sense for the mission," he said.
You can read the complete story here.