Intel open (source) Inside out
The Computer Weekly Open Source Insider blog caught up with Intel's VP of open source Imad Sousou at the firm's IDF Intel Developer Forum 2013 to get a brief history of open source Intel.
Intel reminds is that as we stand today, we are twenty years (plus) on from the time when the open-source evolution/revolution started to reshape entire industries.
Intel has been developing its processor architecture prowess for 45 years now and further says that it has been at the heart of the movement since Linus Torvalds launched the Linux kernel on Intel architecture in 1991.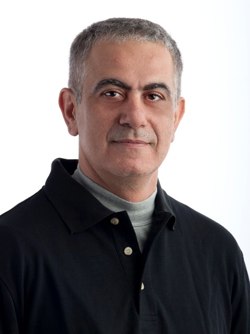 CW OSI: So what typifies Intel's approach to open source and could you provide a brief history of openness at the Intel labs level?
Imad Sousou: Well Intel has actually been the number one committer to the Linux kernel over the years (alongside Red Hat as an equally quite prolific contributor of course). The bulk of what we look at is work at the "hardware enabling level", so technologies like sub-system containers. But essentially we are there to make sure that open software works best of all when it's run on Intel architecture.
CW OSI: What do we do with the "everything is open source" predicament where firms "open-wash" their software and roll out an element of open libraries/code/tools etc. when really the majority of their entire business model rests upon commercial charged-for customer relationships?
Imad Sousou: What Intel does is "dramatically different" from these companies. I want to tell you that we do need to prove the worth of the open model, we know why it works and where it works well. With a project that is already fairly progressed such as Linux itself or Chrome perhaps – it is impossible to influence these projects unless you become a significant committer and get involved on the project team. So if you like, Intel's approach to open source is a pure play one where we want to get involved with development and enhancement from first principles.
CW OSI: Where is Intel on open mobile technologies?
Imad Sousou: Our focus is Android and from a contribution point of view we are now one of the biggest contributors (outside of Google obviously). We are working on HTML and web engine elements so that we can optimise Android usage.
CW OSI: So are you trying to "enable" Intel technologies for Android, or "optimise" them? Which direction is the development effort?
Imad Sousou: It's a fair question, but the answer has to be "both".
CW OSI: Can you expand?
Imad Sousou: When it comes to the Android SDK, we worked on the emulation toolkit and produced Intel Hardware Accelerated Execution Manager (HAXM) – this is a hardware-assisted virtualization engine (hypervisor) that uses Intel Virtualization Technology (Intel VT) to speed up Android app emulation on a host machine.
CW OSI: You said that Intel's approach to open source software (and hardware) development was "pure" – are you truly open and philanthropic on this level?
Imad Sousou: Look, if we work on projects or sub-projects for Android development that also end up helping ARM development on Android (as well as Intel) then that's just fine. We have a thoughtful strategic view of open systems and we don't just do these things to jump on the integration bandwagon in order that we can plug into some new device better – I think that's all fairly pure don't you?
CW OSI: Where next for Intel and open platforms then? You talk a lot about the Internet of Things and the new launch of the Quark processor family (even smaller & less power hungry than Atom) designed for wearable devices and the IoT technologies. So embedded is about to be a lot more important?
Imad Sousou: Well yes it is. But we have been working in open embedded for a long time (look back at project Yocto for example) – Embedded Linux itself has been fragmented for a long time, so Intel has been in a position to try and push forward standardisation and expand the wider technology base right across all layers of the stack. Intel's open lifeblood is strong and this IDF 2013 has more of those technologies on show.