HP Moonshot lands on planet DataStax: to boldly cluster & scale for data-driven apps
DataStax is a firm that dedicates itself to providing a commercially-supported version of the open source Apache Cassandra database.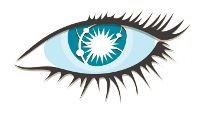 For the uninitiated, Cassandra is a distributed storage system for managing very large amounts of structured data spread out across many commodity servers while providing highly available service with (say its makers) no single point of failure.
It's all about the scalability
In other words, it's all about scalability – and linear scalability, at that.
The company (DataStax) has this month announced DataStax Enterprise (DSE) on HP Moonshot as a joint database management solution.
HP Moonshot is a line of smaller servers that work well when condensed into clusters to execute specific computing tasks – some people call them microservers.
This DataStax and HP combo is aimed at extremely high-volume, high-velocity, dynamic and unstructured data.
… so for developers?
The software development angle here centres around how data-centric programmers may now look to scale applications.
Normally, data-driven developers (and their lovely DBA counterparts) would look at adding more servers to clusters and sharding databases if they wanted to scale within their own datacentre.
However this would necessitate a bigger power cost… and more internal space would be needed too.
Alternatively, these guys could look at NoSQL and public cloud services like AWS and Azure.
This partnership aims to provide a slightly different approach — Cassandra is a distributed database and Moonshot servers can be scaled in a similar way so apps can be scaled quickly and predictably, while being managed internally.
The power take-up for those servers is lower too. Which is nice.
"The key to success in today's business environment is making data a central focus and organisations must rethink their hardware needs when deploying distributed databases like DataStax Enterprise," said Billy Bosworth, CEO, DataStax.
Bosworth insists that the 'bigger is better' approach to hardware technology is antiquated in today's radically connected world where a distributed database management system is critical to meeting the performance and availability demands of IOT, web and mobile applications.
Quite exceptional, the performance that is
"Organizations trying to manage today's data deluge with legacy technology face many challenges – such as lagging response times, escalating IT costs and limited scale-out capabilities," said Susan Blocher, vice president, marketing and business development, HP Moonshot. "The predictability of DataStax Enterprise software and the scalability of HP Moonshot servers enables our joint customers to handle large amounts of data with exceptional performance and continuous availability."
The firms claim that DSE on HP Moonshot addresses the scalability needs for complex, large-scale deployments, while lowering the total cost of ownership by on average up to 66 percent.
DSE on HP Moonshot can support a growing user base with up to 1.7x more ops/second than traditional rack mount infrastructure to ensure fast response times.