Google's student stipends: we want you to flip bits not burgers
Many of the big IT players today have student developer competitions and events. Microsoft has its Imagine Cup, Yahoo! holds its Open Hack Days (not strictly "student-level" but often attended by many) and Google hosts its Summer of Code.
Google's annual "get 'em while they're young" initiative is now in its eighth year.
Actually, that's a very cheap jibe, Google and the other vendors alike are mostly quite open about the way they give help and advice to student developers and these events mainly represent free tuition — Google's is an open source project after all.
According to Google, the Summer of Code offers student developers stipends to write code for various open source projects with the help of mentoring organisations from all around the globe.
"Over the past seven years Google Summer of Code has had 6,000 students from over 90 countries complete the programme. Our goal is to help these students pursue academic challenges over the summer break while they create and release open source code for the benefit of all," writes Carol Smith of Google's open source team.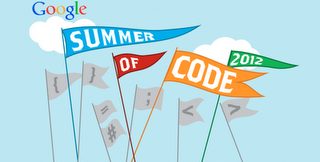 An excerpt from Google's Summer of Code FAQ follows:
Google Summer of Code has several goals:
1. Create and release open source code for the benefit of all
2. Inspire young developers to begin participating in open source development
3. Help open source projects identify and bring in new developers and committers
4. Provide students the opportunity to do work related to their academic pursuits (think "flip bits, not burgers")
5. Give students more exposure to real-world software development scenarios (e.g., distributed development, software licensing questions, mailing-list etiquette)