Firefox 4 Beta updates tabbing and syncing functions
The Firefox 4 Beta has today been updated with new features focused on allowing users to sync data across devices as well as tab improvements. The open source browser's new syncing functions allow bookmarks, history, passwords, form-fill data and open tabs to be accessible across multiple computers and mobile devices.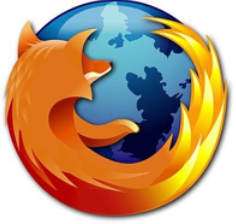 Looking after security, Firefox Sync encrypts a user's data before sending it to the server and does not track your travels through the web. When downloading the Firefox 4 beta, users are automatically prompted to create a Firefox Sync account.
Mozilla Project's Mike Connor used his blog to detail the new tabbing functions by saying, "The beta now includes Firefox Panorama (formerly Tab Candy) as a new approach to tab management to organise and multi-task while on the web. If you juggle many open tabs for work, shopping, music, social sites, vacation planning and more, you can easily group and prioritise those tabs any way you want. With one keystroke you can see an overview of all tabs to quickly locate and switch between tabs or groups of tabs."
This latest 4 Beta also includes a Feedback Add-on with Mozilla Labs Test Pilot, which enable "users" to take part in anonymous studies. Mozilla is using the term "users" to include both technically minded software application developers and plain and simple casual users to get the widest possible perspective on how it should polish the final product.
Download the beta here for yourself.