BEAT experimental biometric e-infrastructure platform open sourced
According to the Idiap Research Institute, the majority of the source code for the BEAT 'computing e-infrastructure' platform will be open and accessible next month on the institute's own GitLab repository.
The goal of BEAT is to propose a framework of standard operational evaluations for biometric technologies.
This will be achieved by (1) developing an online and open platform to transparently and independently evaluate biometric systems against validated benchmarks, (2) designing protocols and tools for vulnerability analysis, and (3) developing standardisation documents for Common Criteria evaluations.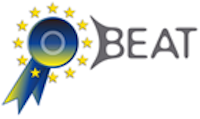 The BEAT platform is a European computing e-infrastructure for open science proposing a solution for open access, scientific information sharing and re-use including data and source code while protecting privacy and confidentiality.
According to its development team, BEAT allows easy online access to experimentation and testing in computational science.
"You define what data and modules you would like to use, we make sure the system runs and provides you with a result. Data from different experiments can be easily compared and searched. The platform also provides an attestation mechanism for your reports (scientific papers, technical documents or certifications)," reads the core project info.
This software is available Affero GNU GPL version 3 license.
The Idiap Research Institute is an independent, nonprofit, research foundation affiliated with Ecole Polytechnique Fédérale de Lausanne (EPFL).
A user guide is available online.