Why Infosys is attending the World Economic Forum in Davos
This week sees the annual World Economic Forum in Switzerland
Last year Infosys' head of Europe BG Srinivas agreed to do a blog from the World Economic Forum in Davos.
You can see all forur of his posts from the event last year, in this blog post.
BG gives us his thoughts on the eve of the event which brings together top business leaders, international political leaders, intellectuals and journalists to discuss issues facing the world.
ACHIEVING SUSTAINABILITY IN A COMPETITIVE GREEN WORLD
By BG Srinivas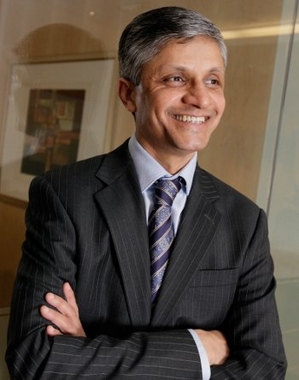 "The impending World Economic Forum meeting is striving to address the concerns of many businesses – achieving economic and political stability, whilst weaving through the interconnected complexities of trust and common value issues. As western economies recover from the downturn and the emerging economies continue to grow at an exponential rate, it will be interesting to witness the debates on how the countries within the mature and emerging markets will collaborate to stabilise and grow the global economy.
Within this umbrella conversation, I'm motivated to hear the discussions on sustainability, global competition, and green initiatives.
Firstly, how will businesses across the globe continue to compete? We are seeing signs of protectionist measures, which in many ways will impede globalisation. There is trade-off between protecting jobs and leveraging the benefits of globalisation. In the last few years, we've seen organisations (particularly in the western world) seeking alternative means of pushing up the top line, emerging markets do provide such an alternative, at the same time striving to manage operational costs, do more with less
This raises the question of sustainability. Can businesses continue to take this approach and grow their local economy in the long-term? The nature of this strategy is very short-term, with businesses focusing on what they can achieve each quarter. Surely, to sustain the economy, compete in it, grow it, one needs to ensure conservation of natural resources, reduction of all associated costs for businesses and to do this business must look to the longer-term.
And for there to be a future, everybody must be committed to the green initiative. The debate is agreed in principal, but at the forum, I would like to hear how at a global level, the green initiative will pan out. Who will be funding the programmes required to reduce the carbon footprint, and how will the developed countries support emerging countries? And with this in mind, it will be useful to hear about the investment in technology that will need to be made to make this happen."