Tories will limit number of foreign IT workers in the UK
The Conservative's would introduce a limit on the number of overseas IT workers allowed into the UK on intra company transfers.
Is this just electioneering or could it work.
With an election looming it is no surprise that the Tories have a stance on the practice of UK companies replacing UK staff with lower cost foreign workers.

Download this free guide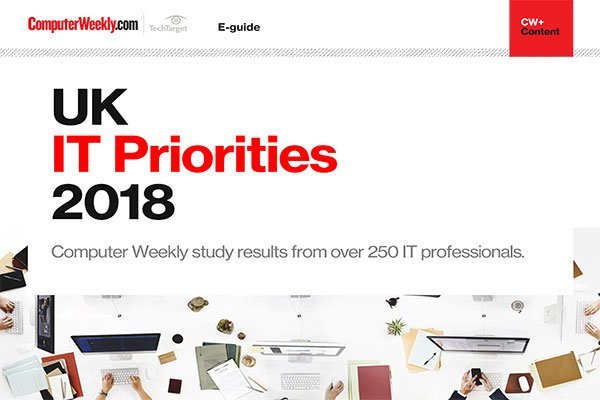 2018 UK IT Priorities survey results
IT organisations in the UK and across Europe are starting to accelerate the move to the cloud. Read more about the key areas in which senior IT managers are planning to invest in over the next 12 months.
The Tories describes its policy as one of "controlling legal migration."
Basically depending on the availability of UK workers the limits will be changed.
"We will introduce an explicit annual limit on the numbers of non- EU economic migrants. We support the points based system, but believe that it can only be fully effective when a limit is implemented," said the Conservative party.
If they won the election the Conservatives said it would introduce an "explicit annual limit on the numbers of non- EU economic migrants taking into consideration the effects a rising population has on our public services, transport infrastructure and local communities. The ability to move the limit up and down would be a visible sign that the immigration system is sensitive to the needs of British workers in a recession. This would enable us to react directly to fluctuations in the labour market."
"The one big gap in the points-based system is that there is no overall limit on how many permits can be issued in any one year," said shadow Immigration Minister Damian Green.
"This is why the public has a lack of confidence in the immigration system, which people regard as being out of control. This is why a Conservative government would introduce an annual limit, so that Britain can continue to attract those who will help our economy without putting too much pressure on our essential public services."
Seven Indian companies accounted for 43% of the IT workers entering the UK on ICTs. The total number of IT workers coming in on ICTs was 29,240 with 12,573 working for the Indian firms.
Regarding Indian companies using ICTs to bring over IT workers, he said: "It seems extraordinary that when British workers can't find jobs we are bringing foreign workers from halfway round the world. This is another sign that Gordon Brown's 'British jobs for British workers' was a meaningless sound bite."