The outsourced coal miner that got to the top of the IT industry
I want to tell a story about a coal miner who has transformed his career and life after being TUPE transferred to a supplier (Capgemini) from British Coal.
Outsourcing is controversial because it involves workers being transferred to suppliers. This is not only life changing but often leads to workers leaving either voluntarily or not.
These transfers, which guarantee workers certain rights under TUPE legislation, in many cases cause major friction and often lead to major redundancies and resignations.
As my blog has explained in recent weeks being outsourced and offshored is often a painful experience.
Bob Scott started working for British Coal in the 1980s. He got his mine manager certificate in 1987 and became a fully qualified mine engineer. Now he is the global head of testing at Capgemini and has held many senior global roles.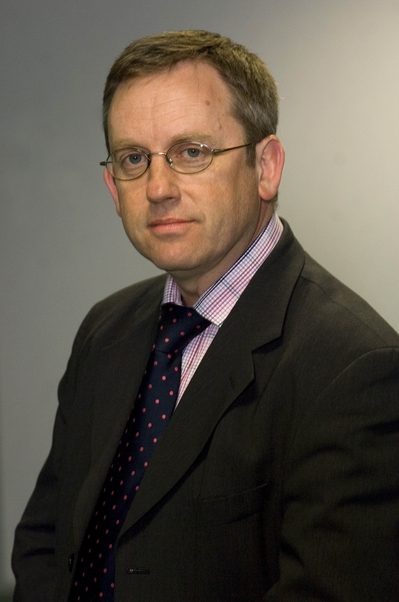 But how did he do it?
1982 – Started working at British Coal – initially as part of engineering course
1985 – Qualified as a mining engineer at Nottingham University
1992 – Part of a mathematical modelling team that was outsourced to hoskyns. British Coal needed the skills but could not justify having it in-house because the mining industry was declining.
A total of 75 people were transferred as part of the deal including Scott.
1992 – hoskyns acquired by Capgemini. Scott says the transferred workers did not know much about Capgemini but it was made clear to the workers what it's strategy and vision was.
Scott said: "From this we could see why we were valuable."
But he added: "In April 1992 if you had bet me that I would still be working for Capgemini in 18 years I would have taken the bet."
Oct 1992 – Scott completed a masters at the London School of economics, along with four colleagues. This was supported and funded by Capgemini.
1995 – Became head of the team that was outsourced. By now it had actually grown to 100 people from 75. More people were brought in via TUPE from British Steel and British Gas. Again declining industries taht could not justify the resources internally.
1996 – Scott was given the task of heading up business development for Capgemini in the UK.
1997 – Asked by Capgemnini CEO to take control of the new e commerce and internet business at Capgemini, which was a new business at the time. He relocated to Paris from 1997 to 2001.
2002 – Took over the Capgemini services business in the UK.
2003 – The head of outsourcing asked Scott to develop this business
2004 – Scott was injured playing cricket and was off work for a lengthy period. During this time he contemplated his life and decided he wanted to do something different.
As a result he was asked to lead the bid for work at the Metropolitan Police. In 2005 the Met signed a £350m outsourcing deal. Scott was the account director.
2007 – He took over the role to develop a market strategy for services related to the police.
2008 – Scott became head of UK public sector business
January 2010 – He was appointed head of Capgemini's global testing business, where he remains today.
So Scott has used the fact that he was transferred to a supplier, as part of an outsourcing contract, to build a varied and successful career. He said he took the decision early to take up business development roles and has not looked back.
He said had he not moved to Capgemini he would probably have ended up using his Mine Manager certificate to work in the mining industry overseas, South Africa for instance.
He told me that quite a few of the people that were transferred to Capgemini back in 1992 are still at Capgemini, some in very senior positions.
"It is not everyone's cup of tea but for those that go out of their way and take something out of it being transferred in an outsourcing deal can be a massive opportunity," said Scott.
he said if transferred workers should try and take opportunities and build networks.
I imagine at the time Scott's transfer to Capgemini was something that caused many sleepless nights. He was entering the unknown.
I thought this story is a good one to tell because it is a TUPE transfer with a happy ending. Well a happy beginning, middle and end.