Infosys feels a sense of urgency at the WEF in Davos
The World Economic Forum (WEF) blogger, who agreed to give us updates, has sent his third instalment.
BG Srinivas, European head at Infosys, kept us up to date with the event last year. On wednesday we featured his first post from the event this year. Yesterday he talked about Russia's president and his defiance against terrorism.
Today BG tells us about the urgency for global collaboration.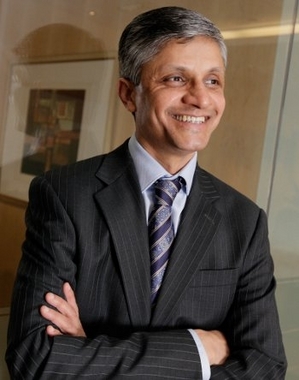 URGENT COLLABORATION NEEDED TO TACKLE GLOBAL PROBLEMS
By BG Srinivas
"Davos has always been a forum where people come together to discuss social, political and economic issues, with the good intent of all attendees, to go away and embrace what was talked about. What's changed this year is the sense of urgency and realisation; that it is imperative for governments, businesses and people to collaborate to tackle the problems that society is facing – financial, terrorism, poverty, healthcare, and inclusive growth for example. All attendees have realised – be it business executives, politicians, economists or people in the social professions – that an insular and siloed approach doesn't work.
Yesterday, President Sarkozy in his speech stated "This is not a crisis in globalisation; this is a crisis of globalisation." And he went on to say that the only way for Europe and the Euro to survive the debt crisis is to stay united and collaborate, with the stronger economic nations, such as Germany and France joining forces and working closely with other European nations.
On Wednesday, President Dmitry Medvedev used the platform at Davos to address the tragedy of the Moscow airport bombing and made a strong stance that terrorism would not be tolerated: "All our efforts to further develop the world economy will be for nothing if we fail to defeat terrorism, extremism and intolerance". Again, he talked about how nations can't work in isolation to combat terrorism, but they must collaborate as the act is a global issue versus a national one.
Both formally and informally, the business community has been discussing how it is vital to create partnerships in the ecosystem to grow, innovate, and find new opportunities; be it with mature or growth markets. Greater collaboration will enable the emergence of new ideas.
The discussions at Davos have focused on the complex global world that we live in and governments, businesses and civic society must collaborate now to solve current issues and partner to innovate and build the future."