Brazil will be a massive location to source IT, but challenges remain
Following my blog post last week about ten years of the BRIC (Brazil, Russia, India and China) countries I thought I would revisit some of the locations. I write loads about India as an offshore IT services destination. China has featured quite a lot and I have touched on Brazil. I have written a bit about Eastern Europe but not Russia specifically.

Download this free guide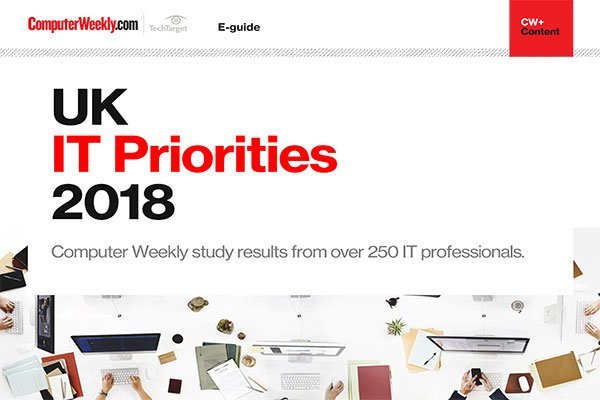 2018 UK IT Priorities survey results
IT organisations in the UK and across Europe are starting to accelerate the move to the cloud. Read more about the key areas in which senior IT managers are planning to invest in over the next 12 months.
A former colleague of mine, Angelica Mari who is Brazilian, is out in Brazil now where she has set up a company with her husband, Mark Hillary, which sheds light on the IT services in Brazil. IT Decisions, as the company is known, produces information in English that can help CIOs make decisions about Brazil as a possible destination for their IT.
IT Decisions has produced a report entitled: The State of Brazil IT. You can download it here.
As we know Brazil is one of the new superpowers and with the World Cup in 2014 and the Olympic Games in 2016 set to be held in Brazil, the country is about to get more limelight.

Brazil has a massive internal economy and strong IT supporting it. Although IT services are delivered to the West from Brazil there is huge potential for more.
The IT Decisions report says: "The ICT industry in Brazil is already huge, but is largely inward facing. Once that expertise starts getting applied to the world, there will be very little that can prevent Brazil becoming a hi-tech superpower, in just the same way India earned its reputation as an IT giant in only the past decade."
But it warns of obstacles ahead.
"-The World Cup and Olympics: with only three years left to go, there needs to be an immense push right now to ensure the infrastructure is going to be ready and enough people will be trained.
-The skills gap: the enormous economic growth and opportunities in Brazil are leading to a distinct skills gap in IT. The government is taking notice, but almost all the planned solutions are focused on the long term with no attention paid to the immediate crisis.
-Exporting services: Tax breaks are being introduced, but the government continues to tinker at the edges of tax and export policy. A complete analysis is required to determine how the government can better support twenty-first century companies exporting services and products on the Internet.
-Outsourcing: the fact that employment law has not been updated for decades in Brazil – and as a result hazy gray areas have been left over outsourcing, freelancing and short-term contracts — is a disgrace. The government has created an outsourcing commission to address this, but this journal has yet to see their proposed scope for reform or projected dates for recommendations.
-English training: Brazil uses Portuguese as a national language and English is not required in most jobs, but if the IT industry is going to take advantage of global opportunities, the industry must ensure there are more English speakers. At present, government English programs are focused on people who will interact with tourists-not IT professionals."