The Apple iPhone 5 - is it good enough to remain as King of the smartphones?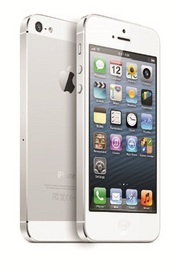 The iPhone 5 has a larger 4-inch retina screen, yet is 18% thinner and 20% lighter than its predecessor, the iPhone 4S.
The extra height in the device, allows an extra row of apps, which should reduce the number of home screens needed to swipe through.
The device, again as many predicted, will work on 4G networks. Following the announcement that 4G is coming to the UK exclusively on the Everything Everywhere (EE) network, the operator must be jumping for joy as they can expect an influx of 24 month contracts in the near future.
It also features a controversial new connector, called Lightening. It's smaller than the traditional 30 pin connector, and will mean that any older accessories will now need an adaptor to work.
Specs
Height: 123.8 mm
Width: 58.6 mm
Depth: 7.6 mm
Weight: 112 grams
Display: 1136×640 pixels
Camera: 8 megapixel and HD front facing camera
Processor: A6 chip (providing longer battery life)
Memory: 16GB, 32GB, 64GB
However, I'm quite surprised at the lack of innovation from the company, bigger and thinner, 4G and a great camera, yet no NFC or wireless charging? I must admit I was left a bit disappointed. Yes, there are serious updates to the hardware and software, but is that enough with other handsets hot on Apple's heels such as the Android King, Samsung, and the recent
Nokia Lumia launch
?
The updates to the operating system on the other hand include a few exciting features. The new iOS6 will include:
Maps from Apple with a 3D view of buildings – fantastic to look at, but how useful really?
More from Siri, including sports information and local information in the UK – finally the application has some use in Britain, ask your phone what the weather is like and now it will answer you
Face Time over 3G – could this replace Skype for video calls?
Offline reading list – save articles to this list and read on the tube
Do not disturb' feature – this mutes notifications and calls unless someone rings multiple times, letting you get some peace and quiet without turning off your phone
And the Passbook – great for business travellers, the Passbook collects vouchers, tickets, gift cards, store cards and boarding passes in one place – this was where some expected to see NFC integration, but alas, no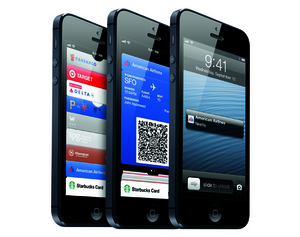 I am however really glad to see that Apple has gone back to its conventional numbering, instead of just calling it 'new' or adding a letter to the end of 'iPhone' which could have become very confusing.
The iPhone 5 will be available on 21 September, however pricings in the UK have yet to be disclosed.