Play games on PC, Phone and Xbox without stopping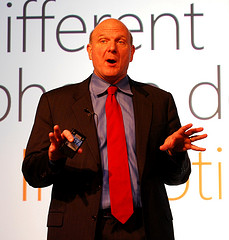 During TechEd in the Midle East, Microsoft's Eric Rudder demoed how a game can be played acroos three platforms: A Windows PC, Xbox 360 and a Windows phone 7 series. See the video below.
The game itself wasn't that impressive being a very simple platform game but what was most impressive was the fact that your session was maintained as you switched devices meaning you didn't lose you place.
Just imagine, you're playing a game on your Xbox 360, you then run to the loo, run back then go to work, hide your screen from your boss get the train home etc. All the while making progress on your game and losing out on life.
Wonderful.
The game was developed in Visual Studio as a single project with 90% shared code.
You play the game on a PC with a keyboard, the phone uses an accelerometer and touch controls, and the Xbox 360 uses the controller.