CES deals its 2010 hand at Las Vegas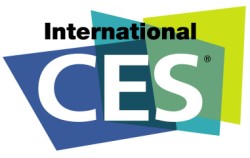 CES, the first IT show of the year, officially kicks off today in Las Vegas. Anyone who's anybody will be there.
When I say it starts today, it actually started yesterday evening at a special keynote presentation by Steve Ballmer, Microsoft's CEO.
Big Steve in his bright red jumper actually had very little to talk about – but that doesn't stop this juggernaut. When it comes to a task that is 1% inspiration and 99% perspiration, Ballmer's definitely your man. The heat of Las Vegas and the jumper also contibutes to this.
I remember the days when opening keynotes were 99% inspirational. A prominent industry figure would try to paint a picture of where technology was going. Bill Gates changed all that by subverting the genre into a marketing platform that laid out Microsoft's immediate plans. Ballmer has continued in the same vein but Microsoft seems to have less to say these days.
As if to reflect the dull hour to follow, even the electricity supply refused to turn up on time, delaying the start by almost 25 minutes. A blackout was followed by lights coming on and going off as the assembled crowd shifted restlessly in their seats.
When Ballmer did get going he spent the first half hour bigging up Microsoft's achievements through 2009. The launch of Windows 7 and how it is "empowering" people, how wonderful Zune is, what a great mobile OS Windows Mobile 6.5 is and how Office is continuing to drive businesses to greater achievements. In short (or. more accurately, in long), a 30 minute ad for Microsoft products topped off with how Bing is being adopted as Hewlett Packard's default PC search engine, sorry Google does search Microsoft makes "decision" engines.
Ballmer bragged that sales of PCs jumped 50% on the release of Windows 7. What he didn't theorise about was that this is because of the number of people who have delayed buying a new PC for some time because they didn't want it to be crocked by Windows Vista.
Ad over we now get into more interesting territory. A demo of Blio, a free eBook reader targeting the blossoming business for Amazon's Kindle. Surely such a piece of software will need a new kind of computer? Along comes slate PCs from HP, Pegatron and Archos, an updated version of the Tablet PC unsuccessfully launched by Microsoft eight years ago.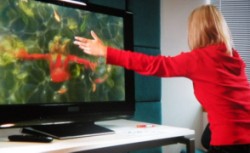 The only thing of note came after an hour of spiel. A big push for Xbox 360 and Xbox Live allowed a segue into Natural User Interfaces (NUIs). Robbie Bach, president of Microsoft's entertainment and devices division, promises that the Natal interface will be available for the current Xbox in summer. Natal is a camera-based interface that allows a user to wave their limbs around to control on-screen games and applications. Kind of a Wii Remote unplugged performance.
It's almost become traditional for Microsoft to kick off the show but I move that we make a change next year and get Google or Apple up on the first night – someone a bit more relevant to moving the ITC world along,