Can you climb the career ladder by building social media connections?
This is a guest blog from Gareth Cartman, director of digital marketing at Clever Little Design.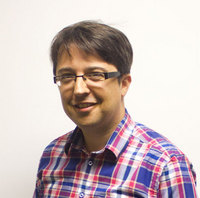 Tag, tweet, like, endorse. Whether at work or play in the social media sphere, it's hard to imagine our modern lives without the frequent use of our favourite digital doing words. But are they beginning to do too much for us? Are they making us lazy when we should be labouring?
Let's consider their role in recruitment these days. Back in the day, before Facebook, Twitter and LinkedIn, there was the good old job board and back section of the paper.
You got a job by attending an interview, often in a formal suit (whatever the industry), impressing the employer with your professional skills and personable manners then waiting for a formal offer of employment.
These days, the conventional recruitment process has been revolutionised by the endless advances in technology the past decade has introduced. Like anything in life, there are people all for it and people keen to shoot it down. Some like change, others prefer things to stay the same.
A few years ago, I wrote a piece on the potential of social media in recruitment. It's interesting to see how, in just three years, we've moved from potential to reality, and our expectations have shifted dramatically – with cost a major driver.
Can you network your way to success?
Big brands do thing differently. The major players have become successful and iconic because they're not afraid to mark their presence in the industry by being unique.
And that's exactly why people want to work for them and also precisely why they're not solely relying on social media as a form of recruitment, but adding it to their agenda to offer it up to the people who it appeals to.
Take Starbucks, Innocent Drinks and Dell for example. All huge, profitable organisations who took a punt on the social media recruitment platform and successfully engaged with social media to drive their business.
And it's not just employers utilising the tools within social media sites to create interest in roles at their companies. The social media platforms themselves have realised the potential for growth and are responding to the needs of organisations.
Is Vine the Smart way to apply?
Earlier in 2013, Twitter launched a new social media website, Vine, where users can share six-second videos from their Smartphones.
Perhaps it wasn't created solely for employees wanting to showcase their skills, yet a quick snippet of creativity posted with a portfolio or resume could be all that's needed to catch that potential employer's attention in the sea of unoriginal applications.
In September 2012, XpertHR conducted a survey of 375 HR professionals from diverse industries and various company sizes. The results showed that social media use on the whole continues to rise, as does the number of individuals who use social media while at work.
Stats worth sharing
A staggering 67% of companies permit access to social media for business use with a great number of them dedicating their own internal 'circles' to share ideas and connect with higher members of the organisation without having to call meetings and disrupt workflow.
Workplace experts Acas have also revealed that 45% of HR decision makers said they were already using social media tools in recruitment plus 16% said they were planning to in the future.
Andrea Broughton from the Institute for Employment Studies commented:
'Our research has found that there has been an increase in the number of employers using social media when recruiting, often to complement more traditional recruitment methods.
The extent to which the profession relies on its use depends on factors such as the size and sector of the organisation. For example, young growth companies were more likely to use social media'
So the key seems to be context and consideration. No one would expect a top tier position for a banking firm to be advertised on a social media site yet they might see the logic in a creative role appearing online requesting original responses.
Would you attend an interview on Skype?
The natural evolution for social media recruitment in the social media sphere would surely be Skype? There are endless benefits to interviewing on Skype – both for the employee and employer.
For example, the employee wouldn't necessarily need to take time off work to attend the interview if they could simply attend a video call on their Smartphone or use a separate room at work in their lunch hour.
The prospect is also attractive to employers as it means they can cast their net wider to interview potential candidates internationally. The UK company Webrecruit recently reported a steady increase in the use of automated video interviewing over the past few years.
Webrecruit's Leona Matson commented on the convenient automated process:
'Clients will input their questions, then the candidate receives an automated e-mail inviting them to sit the interview. The answers are recorded and then the client can view it at a time that suits them.'

I recently had a candidate approach us asking for a Skype interview. My immediate reaction was that this was no way to approach a business for a job, but I began to consider the advantages for all concerned – at least as an initial 'get to know each other' conversation. The interview process is a two-way channel, and we cannot just blindly accept that we are the only organisation candidates want to talk to.
So maybe, if we are to ensure we win the fabled 'war for talent', we need to incorporate Skype interviews more? There's also the cost issue…
According to Cammio, a Dutch company specialising in online video services, in 2012 employers in the UK spent an average of 10 working days interviewing, 16% of the working week travelling to meet candidates and £3,286 reimbursing candidates' travel expenses.
So it begs the question – if it's cheaper, quicker, more efficient and flexible to recruit using social media and online video platforms plus it allows employers greater choice of candidates from further afield, surely all employers should 'like' this future-proof option?