Baseball Wi-Fi security blunder
InfoSec is still fresh in our minds, but it seems some people aren't as security conscious as others.
We stumbled across this picture on Matthew Pascucci's blog…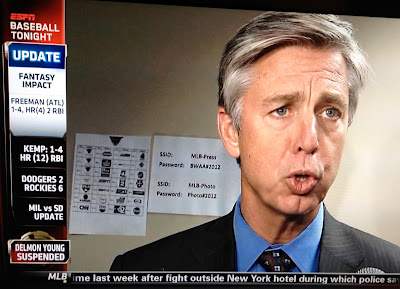 At first glance, it may appear as your usual baseball coach dissecting the game his team have just played and, judging by his face, lost.
However, look a bit closer, specifically at the back wall. There it is, plain for all to see, the so-called secure Wi-Fi IDs and the passwords.
Even hackers would laugh at this as being too easy. Think before you film guys!