Global tablet sales: what are people buying ?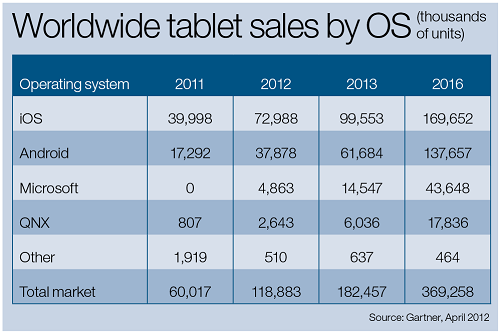 Apple continues to dominate sales of tablet, with the iPad, and that shows little sign of changing soon, according to projections from Gartner. By 2016, sales of tablets based on Apple's iOS operating system will make up just under half of total tablet sales, while Android tablets will make up about 40% of the tablet market.
Microsoft will account for a relatively small 12% of total tablet sales, despite the impending launch of tablet-friendly Windows 8 operating system. Although Research In Motion's Playbook tablet, designed around the Blackberry, has been well received, sales of tablets based on RIM's QNX operating system are expected to account for only a small slice of the market.