The Great Chinese Take-away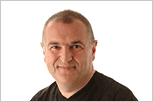 The Chinese Army is after your company's budget. That's the bottom line of reports in the Times and BBC. Jonathan Evans, Director-General of MI5, recently warned 300 chief executives and security chiefs in banks and accounting and legal firms that they are under attack from "Chinese state organisations". You don't have to be doing business in China to come under fire. Apparently, competing with a Chinese backed interest is enough. That'll be most of us then. Bump defensive counterintelligence to status 'black' and gird up your security loins. Doing business with Chinese interests has immense cultural hurdles to overcome but if the person with whom you are negotiating a contract already knows your bottom line position then what was a profitable deal might become marginal.

Readers of this blog will know that we advocate the use of secure collaboration technologies. It is relatively simple to build privileged circles of collaboration which will protect wise or the naive in a cost effective manner. In the near future we will be publishing a list of these collaborative solutions and there relative merits. In the meantime take care to ensure that you have not had one or more hands tied behind your back before you start your order for a Chinese.
Sources
Regarding MI5's letter to 300 chief execs and security chiefs of British companies doing business in China, and more again on this story