Microsoft Patch Tuesday - 12th October 2010
Application Compatibility Update
With this Microsoft Patch Tuesday update, we see the largest collection of updates ever delivered by Microsoft in a single Patch Tuesday release. In total, there are 16 updates with the following rating; 2 Critical, 12 Important and 2 Moderate. Aside from the significant number of Security and Application updates with this Patch Tuesday release cycle, we also see a significant number of applications dependent on this large tranche of changes. The ChangeBase team recommends that the testing cycle for these particular releases is especially thorough due to application dependencies on almost all of the security patches included in this release. Given the nature of the changes and updates included in each of these patches, most systems will require a reboot to successfully implement any and all of the patches and updates released in this October Patch Tuesday release cycle.
Here is a sample of the results for one application and a summary of the Patch Tuesday results for one of our AOK Sample databases.
MS10-074: Vulnerability in Microsoft Foundation Classes Could Allow Remote Code Execution.



Testing Summary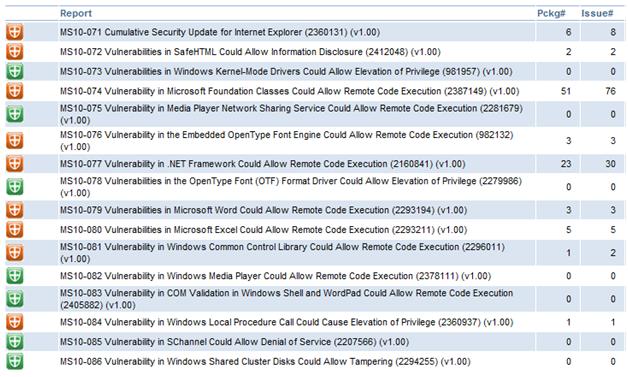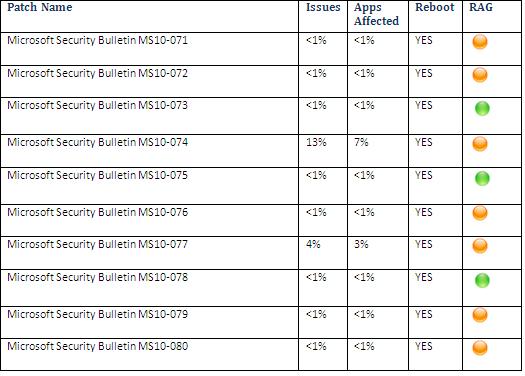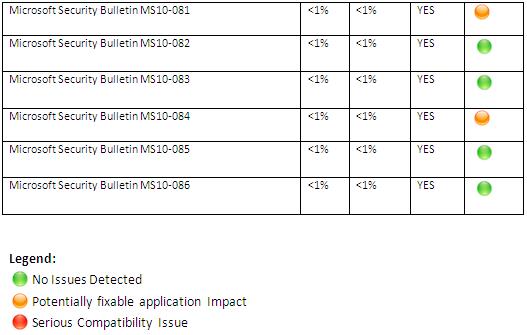 Security Update – Detailed Summary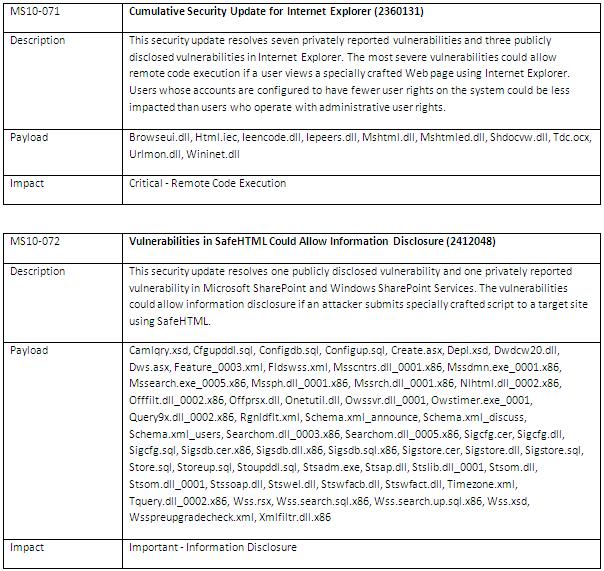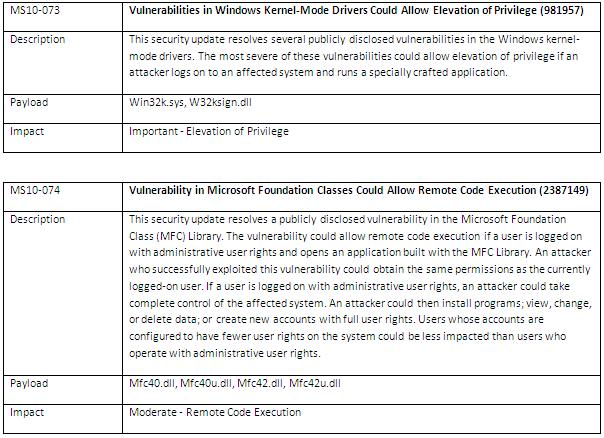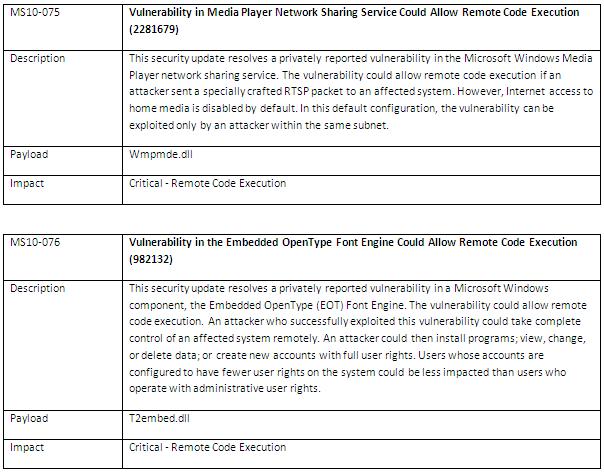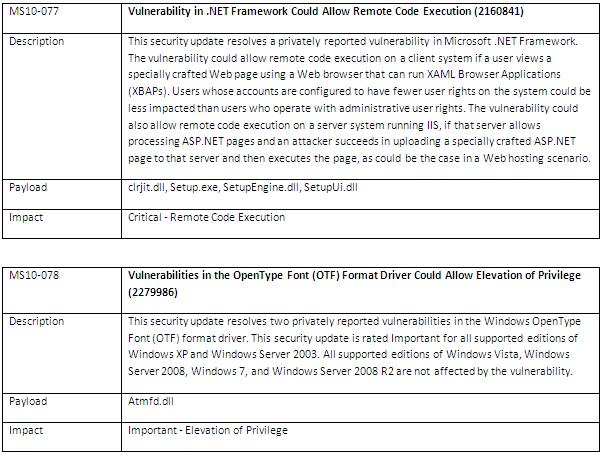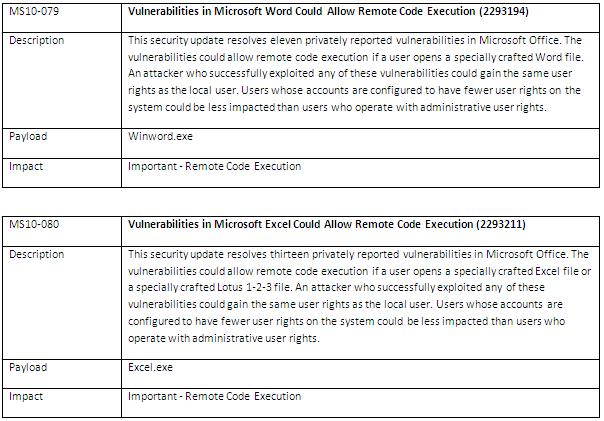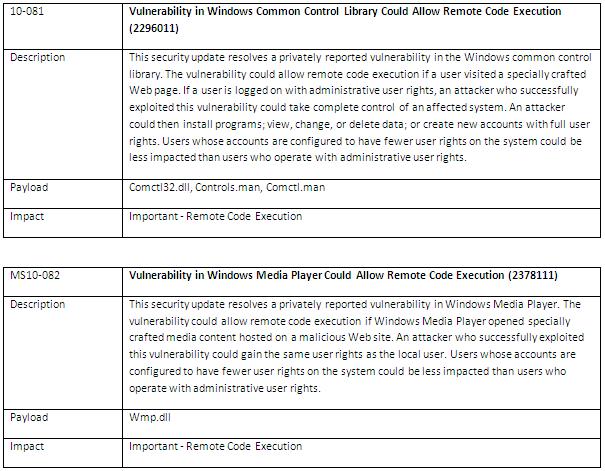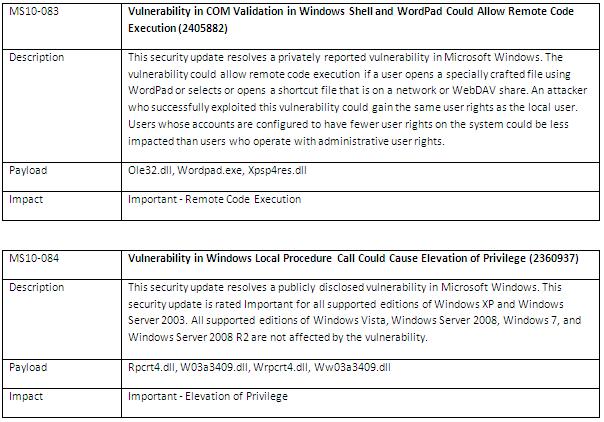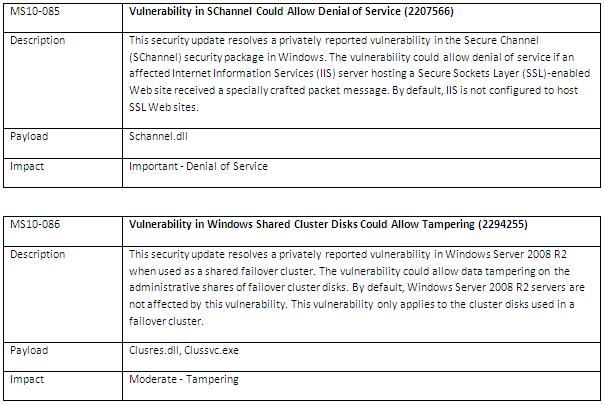 *All results are based on an AOK Application Compatibility Lab's test portfolio of over 1,000 applications.