Testing 1-2-3, finding application "value gaps" for business profit
Much of the last decade's software application development publicity has been characterised by vendors at various segments of the application lifecycle telling us that a huge percentage of projects go bad and fail to deliver.
Failing to deliver: on time, on budget, on spec or even at all, this phrase has almost become hackneyed by virtue of its overuse.
So given this tiresome exercise, it is worth taking notice of companies that still talk about application testing?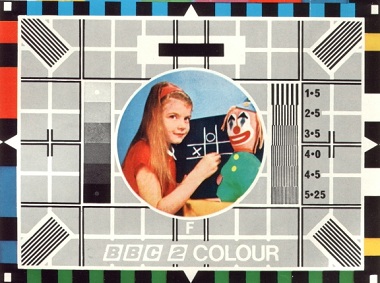 Testing is now more complex than ever of course: these days we're talking about testing apps as we work to integrate disparate platforms; testing use case scenarios as we work with accelerated development methodologies; and (perhaps most crucially of all) we are looking at testing to help businesses discover the pockets of "value gaps" which they can act upon to increase productivity, optimise effort and reduce cost.
A recent IDG Research Services study found that 71 percent of CIOs and IT leaders say that testing and quality assurance are a critical or high priority. From the need to improve system reliability and responsiveness (61%) to meeting compliance requirements (42%) to reducing maintenance costs (41%), CIOs are taking software testing seriously. But they still face an array of challenges including difficulties associated with manual testing and quality assurance processes, gaps in staff skill sets, and the inability to quantify ROI.
"The last few years have been transformational for CIOs. From handling the impact of the recession on their organisations' infrastructure to managing increased compliance requirements and demands for quality IT services, CIOs have seen their roles evolve and mature. These factors are also shedding new light on the critical areas of software testing and quality assurance," says Sumithra Gomatam, senior vice president and global head of testing services at Cognizant.
Gomatam insists that there are a few key trends currently elevating the prominence of testing within the IT function:
• Agility: The emergence of tools and techniques such as online storyboarding, agile automation frameworks and agile customised project management platforms has enabled agile delivery in distributed environments across the globe.
• Increased automation and tool standardisation: As the size of the testing universe grows, so does the need to automate certain functions of the testing process and standardise tools for the diverse number of people that are involved. Standardisation provides organizations with the ability to streamline testing says Cognizant's Gomatam.
• Operational costs: The value of testing is not only seen in terms of more cost-effective systems or efficient processes, but IT leaders are also exploring ways to influence revenues. The service-on-demand model by leveraging cloud techniques and virtualisation is one way organisations are reducing capital expenditure.