One louder: the DevOps toolchain stack
Poor old DevOps, the 'Dev plus Ops' portmanteau has been subject to more hype than most burgeoning technologies.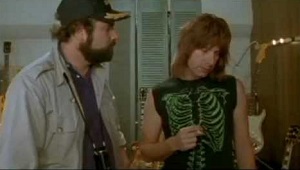 Just when you had gotten used to the notion of software application development and IT operations coming together… the industry starts to spin the nomenclature and naming conventions in this space one louder.

Download this free guide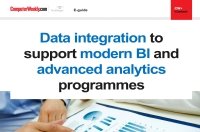 Why advanced analytics and modern business intelligence should be propped up by data integration
In this e-guide, we discuss why data integration and preparation are the unsung heroes of modern BI and advanced analytics. More so than ever, it would seem, due to the ever-increasing volume and variety of data.
It's a completely justifiable way of referring to DevOps — so we're now increasingly talking about the DevOps toolchain and/or the DevOps stack.
All we really mean is… the collection of tools that go together to comprise the total DevOps proposition.
This could of course include include quantifiable tasks metrics, call stack analysis technologies, runtime configuration controls, log entries, team collaboration controls and so much more.
In terms of layers that make up the DevOps stack there is the infrastructure layer, the tooling layer and the management layer… and although we should (arguably) keep our definitions of the DevOps toolchain to nothing more than the tooling layer, it seems likely that we will also refer to elements from infrastructure and management as 'tools' when we do talk about the toolchain.
The toolchain is the DevOps, get used to the expression and say it now.