Microsoft eyes business app market with Silverlight 5
Were it not for the snow, sleet, sludge and slurry that is currently icing up England's nether regions I would yesterday have been meeting with Microsoft to discuss the launch of its Silverlight 5 application framework for rich Internet applications (RIAs).
So snowbound and broadband engaged, I tuned in to what I could of Microsoft's 'Firestarter' event in Redmond, where corporate VP of the developer division Scott Guthrie said that the beta of Silverlight 5 will be available in Q2 of 2011.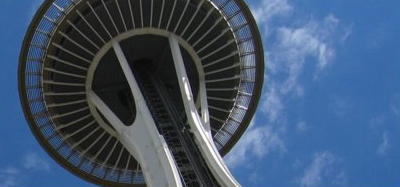 Since the inception of its first iteration, Microsoft has sought to prepare some really enjoyable graphical demos to illustrate what Silverlight is capable of. For myself, I have always been impressed with Deep Zoom, which you can try out at the following link to see it for yourself.
Silverlight 5 is said to introduce more than 40 new features, including support for running Silverlight apps with desktop features in the browser. Microsoft is also hedging its bets on what it calls "dramatic video quality and performance improvements", as well (thankfully) as some features that improve developer productivity.
Microsoft UK's web product manager Mark Quirk has commented that this release builds on the strengths of the last two versions of Silverlight to bring version 5 of the application framework closer to deployment inside business use cases.
"Silverlight 5 will enable the highest quality live and on-demand media experiences, while improved support for applications running in or out of the browser increases Silverlight's appeal to application developers – with businesses enjoying the benefits of rich desktop-style interactivity, simple web deployment and rapid development in a single platform. Both HTML and Silverlight continue to have a role to play in delivering the experiences consumers increasingly demand. Silverlight builds on the standards-based web to enable scenarios that are not covered by standards in a consistent way. Silverlight and HTML are complementary technologies serving different needs, and Microsoft is committed to both," said Quirk.

But it's not all good news; as developer journalist Tim Anderson points out, although Silverlight 5 implements some 70% of what users have voted for on the Microsoft feedback forum — the top feature request from developers has actually been to be able to implement Silverlight on more platforms.
Instead says Anderson, "Guthrie has introduced more Windows-only features – showing that concerns about divergence between Windows and Mac implementations when Microsoft announced COM support at the 2009 PDC were justified."
So what has Microsoft done to push Silverlight towards greater business application development?
Graphics improvements – there's support for cross-platform Graphics Processing Units (GPU), an accelerated 3-D application programming interface (API) to provides rich graphics on the web and an immediate mode graphics API which allows direct rendering to the GPU.
Microsoft's Guthrie has said that, "Silverlight offers a new class of trusted applications that brings desktop capabilities to the browser for the first time. These features, when enabled via a group policy registry key and an application certificate, mean users won't need to leave the browser to perform complex tasks."
Guthrie also says that out-of-browser trusted applications are further enhanced: existing unmanaged code can be called directly from within Silverlight with PInvoke — and a fluid user interface enables smoother animation within the UI.
In terms of performance, Microsoft says that Silverlight 5 engine room improvements include reduced network latency by using a background thread for networking, XAML parser improvements (that speed up startup and runtime performance) and support for 64-bit operating systems.