Intel 'Silvermont' Inside microserver microarchitecture
New software application development stream possibilities have come to light this week after news from Intel as the firm announces its Silvermont microarchitecture.
This new technology targets tablets, smartphones, microservers, network infrastructure products, storage and other areas such as entry-level laptops and in-vehicle infotainment.
NOTE: microservers are smaller form factor scaled back servers that can be grouped into clusters — these units come into their own for tasks that only require a smaller amount of processing power (and so NOT a multi-core behemoth) but where these tasks need to be carried out in large numbers, often in individual compartmentalised streams.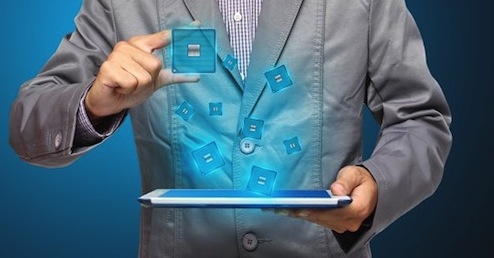 Silvermont sports 5x lower power consumption over current-generation Intel Atom processor cores in terms of its energy efficiency rating.
The new chip microarchitecture also (unsurprisingly) represents a boost in terms of performance as it sits in Intel's 22nm (nanometre) Tri-Gate SoC process in terms of its engineering.
NOTE: A nanometer is a unit of spatial measurement that is 10-9metre, or one billionth of a metre commonly used in nanotechnology, the building of extremely small machines.
Intel's Silvermont technology is aimed at low-power requirements in market segments from smartphones to the datacentre.
Web application developers may have their interest piqued here as Silvermont-powered microservers could be used to serve HTML web page components to millions of users.
"Silvermont is a leap forward and an entirely new technology foundation for the future that will address a broad range of products and market segments," said Dadi Perlmutter, Intel executive vice president and chief product officer.
"Early sampling of our 22nm SoCs, including "Bay Trail" and "Avoton" is already garnering positive feedback from our customers. Going forward, we will accelerate future generations of this low-power microarchitecture on a yearly cadence."