Even cloudier than cloud, it has to be .cloud
What could be cloudier than cloudy cloud for cloud computing?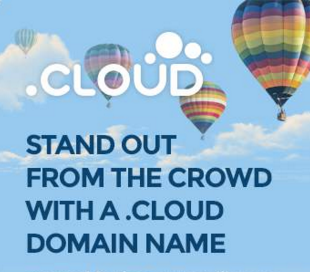 Given the rise of so-called 'born on the cloud' businesses and cloud-centric software application development pros working to build new -as-a-Service models, what domain level would these guys (and girls) want to use?
.cloud
Available for the first time now, the .cloud top-level domain extension is now available at all good chemists.
Okay not at chemists (unless they are online ones, which they will all be by 2050 anyway), but online for start-ups and established businesses that want to build 'a distinct brand online' perhaps.
Iseult Ward, co-founder of FoodCloud and an early adopter of .cloud has said, "[We think] .cloud synced perfectly with our company name and brand. By using .cloud we can clearly explain to the public and our key audiences what we do and how our app and web-based business is powered by the cloud."
For a full list of companies who were among the first to get a .cloud domain click here: https://www.worldof.cloud/home.aspx