Enterprise social networking is ALREADY the 'next big thing'
As technology industry observers, stakeholders, practitioners and (dare we say it) even press and analysts, we are always searching for the 'next big thing'.
If we can predict the next paradigm shift, the next sea change of positive disruption or the next strategic inflexion point then we can channel our users and software application development efforts to fuelling further development and adoption.
The risk here of course is that we are already sitting on the next big thing and that "thing" is already a massive growing entity on an adoption curve that we need to harness and profit from.
The paradigm in motion then is enterprise social networking.
IBM for one is pushing massively in this space and the firm has this week announced new social business software to help collaborate in the cloud using a broad range of mobile devices.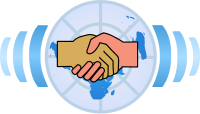 The products include the new IBM SmartCloud services include new social networking features and the release of IBM SmartCloud Docs, a cloud-based office productivity suite, which allows users to simultaneously collaborate on word processing, spreadsheet and presentation documents to improve productivity.
Do you need further proof?
Regular readers of the Computer Weekly Developer Network will know what a fan we are of IT analysts, so let's turn to some research carried out by Forrester.
According to Forrester Research, the market opportunity for social enterprise apps is expected to grow at a rate of 61 percent through 2016, reaching US$6.4 billion.
This is a market opportunity inside the zone of the 'next big thing' that is, to a degree, just waiting for programmers to grasp hold of and start creating more apps for – many of them being mobile of course.
Touched by your presence (awareness) dear
IBM SmartCloud Docs and the new services in IBM SmartCloud for Social Business mean that when working on a document in the cloud, the "presence awareness" and instant messaging capabilities allow users to see if a document co-editor is online and available to chat in real time.
"As the mobile workforce moves beyond gaining access to email and calendars to collaborate and generate new ideas and be more efficient anytime, anywhere, on any device, the intersection of social, mobile, and cloud becomes even more critical," said Alistair Rennie, general manager, social business, IBM.
"Social and mobile are driving business transformation, helping all aspects of an organisation. The new features join IBM's SmartCloud for Social Business portfolio which includes business-grade file sharing, access to communities, online meetings, instant messaging, email and calendar in the cloud."
Just remember, nobody ever got fired for following an IBM social enterprise software strategy, not yet anyway – right?