Diamond jubilees, London Olympics & software conferences
If 2011 was the year of the unpredictable (in global news terms at least) then 2012 looks like it could be the year of the predictable in technology circles.
Perhaps if not predictable, then at least it will be the year of the 'heavily scheduled, planned and diarised'.
Having just planned out my year ahead in a truly geeky fashion I can tell you that there are plenty of software application development conferences on the road head.
But "so what" you say?
Well, three things —
Firstly, remember 18 months ago? The so-called "global economic slowdown" was far more in effect that it is now (despite ongoing talk of recession)… and this meant that many big name IT vendors either cut back on their developer conference/symposium/exhibition (call them what you will) plans – or simply didn't hold them at all.
Secondly, if you look at the year ahead then you might want to plan for the London Olympics which are on the 27 July-12 Aug 2012 http://l2012.cm/YIUut
In a similar vein, you might also want to plan for the long holiday weekend scheduled for the Queen's Diamond Jubilee Holiday from 02 June to 05 June http://www.2012queensdiamondjubilee.com/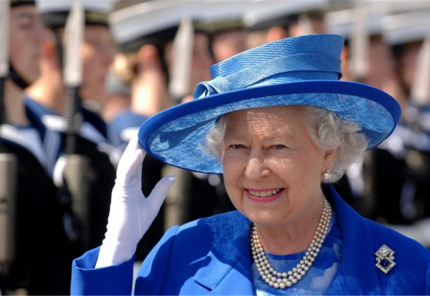 Note: British software developers planning to attend IBM Innovate Orlando in June might want to balance up Disney, IBM and Orlando off a four day weekend – as they do indeed clash.
Thirdly and lastly, as someone in a fortunate enough position to be asked to attend many of these events, I have had to start to become more selective.
I have also started to question the motive that some vendors have when inviting press to overseas trips — i.e. should we as the technical press be grateful to attend and enjoy face-to-face briefings, or should the vendors be grateful that we spend SO much time with just one company and dig into their every orifice (so-to-speak).
Ah perhaps I'm being over critical of the vendors, industry events and myself. This is the kind of thing that has made the IT landscape the interconnected place that it is and real world person-to-person interaction is invaluable.
Who I am kidding, I'm booked to attend Lotusphere in the USA in a couple of weeks time and that just shows that IBM is now more disposed to open communications (or spending money on press tours as the case may be) than it was a couple of years back.
Roll on Florida Disney and EPCOT, oops, no, sorry.
I meant roll on IBM collaboration community briefings and "Sunday-only" JumpStart sessions for developers to skill up on IBM's collaboration and portal solutions.
I jest – if I make it out of the conference facility further than the local 7-11 I'll be surprised.