About Face! Developing Sudoko for Apple Mac: from mobile-to-desktop
Games development company Astraware has this week unveiled its new Sudoku app on the Mac App Store. With a good track record in mobile application development, Astraware is perhaps best known for its iteration of the popular Bejewelled game for mobile.
The "so what" factor here then is that Astraware Sudoku started out life on the mobile device — and it has now grown up to the desktop.
… and this is (generally) quite the reverse of the way apps normally migrate.
The usual (developer task list) suspects:
Desktop to mobile usually means – reduced processing power available, reduced screen size, limited battery life, restricted input methods (i.e. no full keyboard), no extended graphics or sound cards etc.
So what happens when the tables are turned?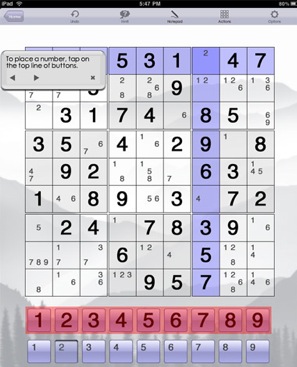 Speaking exclusively to Computer Weekly, Astraware CTO David Oakley said, "Although we've been developing for PDAs and smartphones for over 13 years, desktop wasn't completely alien to us. That being said, our last desktop game was released back in 1997 when a PC game player's expectations were way lower than an iPhone player's is now. For Astraware Sudoku on Mac, we re-drew all the main graphics and added movement and colour shifting to the background to give the game a visual hook."
"Desktop users also have other expectations that we've had to meet so, for instance, we've made efficient use of the mouse rather than touch (so two buttons and the ability to hover over an item). The extra screen space has also allowed us to make the number input more direct."
"In terms of the development effort, the shared technologies between iOS and Mac OS (Cocoa, OpenGL plus Linux libraries such as zlib and cURL) made the conversion relatively painless. The main uncertainties came from being early to a new Apple App Store, with the unknown review process that that entails. In the end, three of our four launch titles came through unscathed — with the fourth requiring a just couple of tweaks to get through," added Oakley.
Astraware Sudoku includes all the features avid Sudoku players require including a puzzle generator which creates billions of puzzles at multiple difficulty levels; an intelligent hint system; manual or automatic pencilmarks; a Sudoku solver; and Enter Your Own which allows you to enter puzzles from newspapers and magazines and use the assistance tools to help solve them.
Astraware Sudoku also includes the unique Puzzle of the Day daily challenge, where players can download each day's featured puzzle at their chosen difficulty level and once completed submit their time to see how they compare with other players worldwide.
Astraware Sudoku is available on the Mac App Store, priced at $1.99.