Bridging the generation gap at the heart of successful outsourcing
Clients who impose their legacy processes, systems and applications on the outsource vendor, at the expense of good deal architecture, implementation, and ongoing governance, are often disappointed by results
Recent data from Forrester Research predicts that there will continue to be a stream of large outsourcing deals despite the global recession. The same report also highlights that clients who impose their legacy processes, systems and applications on the outsource vendor, at the expense of good deal architecture, implementation, and ongoing governance, are often disappointed by results, writes Harry McDermott, CEO of Hudson & Yorke.

Download this free guide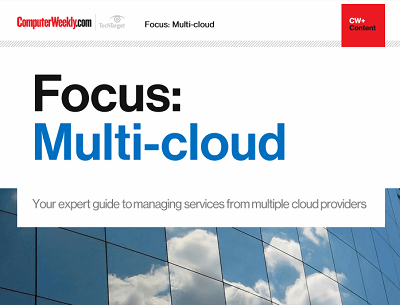 The maturity of the enterprise public cloud
Many IT leaders are increasingly coming round to the idea that sourcing services from one or more providers might be the best way to go. Join us as Computer Weekly takes a closer look at the multi-cloud approach and what providers are doing to capitalise on the trend.
By submitting your personal information, you agree that TechTarget and its partners may contact you regarding relevant content, products and special offers.
You also agree that your personal information may be transferred and processed in the United States, and that you have read and agree to the Terms of Use and the Privacy Policy.
These findings are consistent with the reality of the current outsourcing landscape. Organisations undertaking outsourcing programmes vary widely in terms of experience and expectations. Generally speaking, candidates for outsourcing deals fall into two camps: first generation outsourcers and second generation outsourcers .
A first generation outsource (1GO) deal, which applies to organisations that have not previously outsourced, is usually driven by cost optimisation. Executed correctly, taking into account the challenges of managing business change and the transition of people, assets and third party contracts, a 1GO deal can generate savings of 20%-30%, and sometimes even more, against the operational cost baseline over a five year contract term.
Second generation outsourcing (2GO) applies to organisations that have previously signed a 1GO deal which is approaching the expiry date, and who wish to put a new outsource contract in place. The crucial point to emphasise is that a 2GO deal will never deliver the same cost savings as a 1GO deal because most of the cost savings will already have been delivered during the first generation of outsourcing. As such, the goals of a 2GO deal must be different to those of a 1GO deal, focusing on governance, operating model, service quality and innovation. The client should not expect a 2GO deal to deliver another step-change improvement in the operational cost run rate.
A major factor in maximising business benefit from 2GO outsourcing contracts hinges on the decision whether or not to continue working with the incumbent 1GO vendor. The implications of this decision are significant because of the many challenges in placing a new contract with a new vendor.
These challenges include the competitive sourcing process to select the new 2GO vendor and the business interruption of transitioning from the 1GO vendor to the 2GO vendor. In addition, a 2GO deal may involve disaggregation of the original 1GO deal, for example splitting a 1GO 'mega-deal' into selectively sourced 2GO modules.
For these reasons, first generation outsourcing represents a tremendous platform for a successful client-vendor relationship. If implemented successfully, the outcome is a high degree of client-vendor interdependency and tangible realisation of business benefit.
In this scenario, the reasons for the client to execute a 2GO deal with the incumbent vendor are compelling. In contrast, a poorly implemented 1GO deal can leave a deep scar in the client organisation, potentially even putting the client off the concept of outsourcing for the long term. This can result in a complicated reversion to insourcing, thereby undermining years of effort invested by client and vendor alike to deliver the benefits of the original outsourcing business case.
Read more on IT outsourcing