Swapan - Fotolia
Builders kill Virgin broadband service to thousands of Londoners
Builders working in Brixton, south London, have severed a crucial link in Virgin Media's trunk network, cutting broadband and cable TV services to thousands
Thousands of Virgin Media customers in south London face a third day without access to broadband and cable television services after a builder severed a fibre cable on the operator's trunk network.

Download this free guide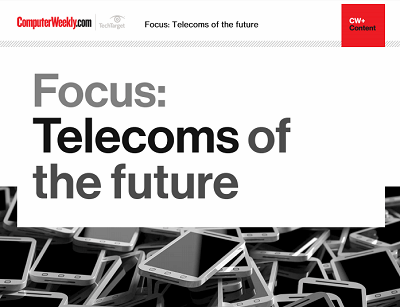 The challenge of being in telecoms
Computer Weekly catches up with Vodafone's UK chief technology officer for an in-depth look at how one of the world's largest mobile telecommunications service providers is evolving its business to cope with the ever growing challenges in telecoms.
By submitting your personal information, you agree that TechTarget and its partners may contact you regarding relevant content, products and special offers.
You also agree that your personal information may be transferred and processed in the United States, and that you have read and agree to the Terms of Use and the Privacy Policy.
Virgin Media's service status page has seen a series of status updates in the past 48 hours, each extending the estimated fix time as the enormity of the break becomes clear. At the time of writing, a resolution time of 10:00 a.m. on Thursday 16 June had been pushed back to 6:00 p.m.
"We apologise for this loss of service, a fix is taking longer than expected due to damage to our cables. Engineers are on site working to resolve this as soon as possible," said the ISP, which is currently pushing out a major upgrade to its fibre network in support of a £3bn expansion programme.
The outage affects over 4,000 Virgin Media customers in Balham, Battersea, Brixton, Clapham and Vauxhall, alongside Sky and BT customers.
A picture circulated on Twitter by Sky's social media team revealed the scale of the damage, which was caused by pile driving equipment.
The building company responsible for the outage – which, according to The Register, has left Wandsworth borough council without internet access – has yet to be identified.
A Virgin Media spokesperson said: "Customers affected who contact us will be eligible for service credits to reflect the loss of service as per our general terms and conditions."
Read more about broadband service failure
CradlePoint Emea vice-president, Hubert da Costa, said: "Businesses should have a failover plan in place so that when wired internet connectivity experiences a service disruption, a business is not exposed to the risk of lost revenue and customer experience issues.
"Upgrading to a more robust wired connection is one possible solution but it's expensive and is still susceptible to outages and service disruption. A possible alternative is to bridge the inevitable gap with wireless WAN failover. Based on 3G and 4G technology, this option is quick and easy to deploy."
Read more on Telecoms networks and broadband communications