buchachon - Fotolia
TechUK calls for closer ties between cloud and communications providers
Technology association TechUK outlines measures to encourage greater adoption of cloud computing in the UK - starting with greater connectivity
The cloud computing industry must develop a closer working relationship with the communications sector to encourage the mass adoption of off-premise services within the UK.

Download this free guide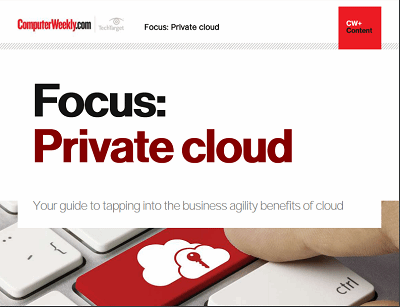 Is private cloud a test bed for public cloud?
Making a cloud sacrifice by doing private? If the business information is sensitive, private cloud could be a good fit, but may require making some compromises (compared with using public cloud) with regard to pricing, scalability and functionality. Join Computer Weekly as they take a look at what enterprises need to consider before moving to the private cloud, from a technical and business agility perspective.
By submitting your personal information, you agree that TechTarget and its partners may contact you regarding relevant content, products and special offers.
You also agree that your personal information may be transferred and processed in the United States, and that you have read and agree to the Terms of Use and the Privacy Policy.
That's according to UK technology association, TechUK – which claims a lack of connectivity could dampen the adoption of cloud technologies across the UK without urgent intervention.
The organisation said the communications sector needs to be better informed about the cloud computing market's networking and connectivity requirements. Its Cloud 2020 Vision report sets out how to achieve this.
"Engagement is needed between government, industry, regulators and cloud service providers, to identify the connectivity requirements needed to support mass cloud adoption today – but also the future connectivity and bandwidth requirements that will be driven by the continued evolution and adoption of cloud by 2020 and beyond," the TechUK report states.
As part of this, TechUK said it plans to engage directly with communications regulator Ofcom and encourage it to work with the UK cloud community to gain an understanding of its connectivity needs now, and how they will change in time.
TechUK prepared the Cloud 2020 Vision report to outline how the UK can retain its position as a leading provider and user of cloud technologies.
"The UK has a vibrant, fast-moving and constantly evolving cloud computing market with multiple cloud providers offering innovative services at the infrastructure, platform and software level," the report states.
Read more about cloud adoption trends
The reality of shifting data
"The UK benefits from driving innovation in cloud-based technologies and driving the use and exploitation of cloud. We can maintain world-leading supply-side expertise and world-beating demand-side exploitation, accelerating innovation and productivity. But to do this, we need to keep the UK at the forefront of cloud adoption.
And this, the report said, will need to address a number of issues around how cloud services are currently used, accessed and delivered.
Aside from the connectivity piece, this will require tackling user concerns around cloud security, encouraging greater public-sector use of off-premise services and the roll-out of frameworks governing how these offerings should be used.
Another key area the report seeks to address is the practical problems users face when it comes to shifting their data from one provider's cloud platform to another.
"Customers need to be able to move between cloud providers as easily and simply as possible, potentially at the click of a button. For that to happen services need to be interoperable so that data sets can flow between cloud providers," the report reads.
Cloud
interoperability principles
Improving the interoperability of cloud platforms has previously been flagged as an important factor in the success of the European Commission's Digital Single Market strategy – which is why TechUK thinks now is a good time for providers to get to work on it.
"TechUK will work with members to develop a set of cloud interoperability principles that can provide a strong coherent UK voice to European and international discussions on the approach needed to balance industry led work on interoperability and portability with innovation and competition," the report continues.
Read more on Infrastructure-as-a-Service (IaaS)