iko - Fotolia
Germany-Finland subsea cable tipped to fuel European datacentre market growth
The deployment of a European subsea data cable could put Finland on the map for datacentre investors
The deployment of an ultrafast, submarine data cable between Germany and Finland could pave the way for a surge in demand for European datacentre capacity from Asia-based businesses.

Download this free guide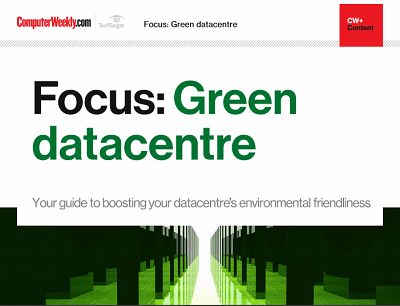 Datacentres - 5% of the world's global energy
Don't be a Trump. Datacentres currently represent 3 to 5% of the world's energy. That's the same as the entire aviation market. Your environment needs you! Do your part and click here.
By submitting your personal information, you agree that TechTarget and its partners may contact you regarding relevant content, products and special offers.
You also agree that your personal information may be transferred and processed in the United States, and that you have read and agree to the Terms of Use and the Privacy Policy.
The C-Lion1 cable was installed by Finland-based firm Cinia Group, which claims it will provide companies in central Europe and Asia with speedy connections to datacentres in northern Europe.
The cable is expected to be available for companies to use during the second quarter of 2016, with Jukka-Pekka Joensuu, executive vice-president of the Cinia Group, claiming the link will play an important part in fuelling the growth of the European datacentre market.
"In the future, we will continue to develop the European datacentre market systematically," said Joensuu.
"One important aspect of this is supporting connections between Asia and Europe. This will increase the competitiveness of all of Europe."
Alpo Akujärvi, head of industry at Finpro's Invest in Finland campaign, said the country's burgeoning datacentre community looks poised to reap the benefits of the cable's installation.
"The new digital highway offers the shortest and fastest route to connect central Europe with optimal datacentre locations in Northern Europe as well as business opportunities in Eastern Europe and Asia, further improving Finland's position as a gateway between east and west," he said.
Read more about international datacentre growth
Incentives to build datacentres
The country has introduced a range of incentives to encourage operators to build datacentres there. These include cutting the rate of electricity tax firms must pay for facilities that use at least 5MW of power.
This, coupled with the low latency connections the cable will provide, should ensure the growth of the Finnish datacentre picks up pace in the years to come.
"As a rule of thumb, all the applications that can withstand a delay of a mere 20 milliseconds should be located in areas where it is truly cost-effective and sustainable to store data," said Joensuu.
"Finland is one of the few countries that fulfills all these criteria. It enjoys one of the world's best infrastructures and high connectivity while its natural conditions, inexpensive energy pricing and favorable taxation make it almost 50% cheaper to locate a datacentre in Finland, compared with other European countries."
Read more on Datacentre capacity planning