alphaspirit - Fotolia
Ofcom to probe EE over billing mishap
Regulator announces an investigation into errors made by EE in applying European roaming charges
Ofcom is to launch an investigation into EE's compliance with regulations designed to ensure mobile communications providers accurately bill consumers of their services.

Download this free guide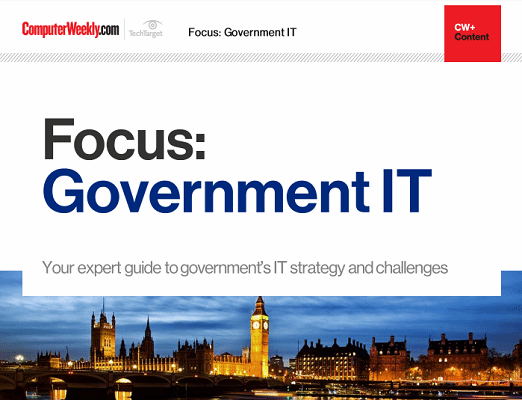 Government IT in post-Brexit Britain
Get an expert look at the government's ideas for a prosperous post-Brexit Britain as well as its ambitious 5G strategy. Features an interview with Sarah Wilkinson, chief data, digital and technology officer at the Home Office.
By submitting your personal information, you agree that TechTarget and its partners may contact you regarding relevant content, products and special offers.
You also agree that your personal information may be transferred and processed in the United States, and that you have read and agree to the Terms of Use and the Privacy Policy.
The telecoms regulator said that it had become aware of evidence that EE had inadvertently charged US roaming rates to an undisclosed number of consumers dialling its 150 customer services number from inside the European Economic Area.
Under the network's terms and conditions, EE customers are charged standard roaming rates when calling customer services while abroad. One exception is Orange customers grandfathered in when EE was created, for whom calls to 150 from abroad have remained free.
The breach occurred between 1 July 2014 and 20 July 2015. Ofcom said it had therefore decided to open an investigation to examine whether there were reasonable grounds to believe that EE was non-compliant.
Under General Condition 11 of Ofcom's General Conditions of Entitlement, providers are obliged to ensure every amount stated in the bill is accurate.
The specific clause, 11.1, states: "The communications provider shall not render any bill to an end-user in respect of the provision of any public electronic communications service unless every amount stated in that bill represents and does not exceed the true extent of any such service actually provided to the end-user in question."
An EE spokesperson said: "We applied the wrong price to calls to customer service from customers roaming inside the EU. We notified our billing auditors, resolved the problem and we are in the process of refunding the remaining customers who were incorrectly charged."