igor - Fotolia
CIOs: Time to raise your game, say CEOs
Digital initiatives promise to make IT instrumental in dynamically transforming business models – but most CEOs feel their CIOs lack the right skills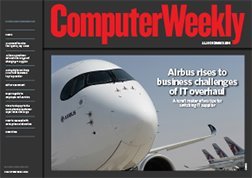 Download
CIOs need to become top marketers to sell the benefits of IT for digital business initiatives.
Speaking at the Gartner Symposium in Barcelona on how CIOs can move from being considered operational managers to IT business leaders, Gartner Research vice president Cassio Dreyfuss, said: "Everyone is talking of the digital era, but how do you move to being digital?"

Download this free guide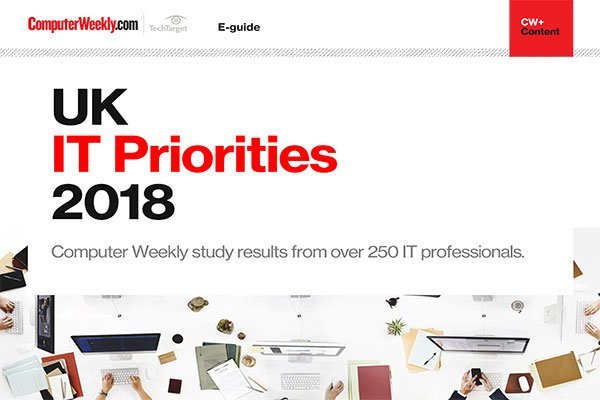 UK IT Priorities 2018 survey results
Download this e-guide to discover the results of our 2018 UK IT Priorities survey, where IT leaders shared with us what they are going to be investing in over the coming 12 months.
By submitting your personal information, you agree that TechTarget and its partners may contact you regarding relevant content, products and special offers.
You also agree that your personal information may be transferred and processed in the United States, and that you have read and agree to the Terms of Use and the Privacy Policy.
Gartner's research found two-thirds of CEOs are committed to digital business, and 70% of those organisations have a digital leader. Yet 80% of these digital leaders report to marketing.
Only a third of CEOs think their CIOs have the right skills, according to Dreyfuss: "The CEOs don't know the complexity behind digital initiatives and they do not understand they need an IT leader as a key part of the transition."
To be seen as a digital leader, Dreyfuss said the CIO needed to grow the IT function, from providing a solid technology platform for running the business, to being regarded as a business partner. He said: "The CIO needs to move up from having an internal perspective."
Instead, the CIO needs to become more externally focused, where IT becomes an enabler that ultimately supports cross-company collaboration, driving business partnerships.
Traditional IT has evolved to work in silos such as the distinction between development, testing and deployment. For Dreyfuss, this needs to evolve over time to where there are multidisciplinary IT teams that can drive digital initiatives.
The CIO role should also evolve, said Dreyfuss: "Those that are successful are able to convince people their vision is worth achieving." This requires marketing and social skills, both of which Dreyfuss said are not strong traits among heads of IT.
Read more about CIO leadership
Embarking on transformation
When Malika Mir, chief information and digital officer at pharmaceutical company Ipsen, was hired in 2012, among her first discussions with the CEO was digital transformation. "The board was not interested in digital transformation at all and thought it was something for the future." Instead, the focus of the board was on moving pharmaceutical research forward. A year later, she says the CEO decided to launch a transformation plan to make the company a top pharmaceutical business by 2020.
"To reach this objective we needed to completely transform the way we do business," she told Computer Weekly. Mir began working with different parts of the business to exploit digital initiatives: "Digital will hit the business across its value chain, so we made the decision to launch a workshop for the whole business." Unfortunately for Mir and her team, the workshop was not particularly successful. "If the organisation is not mature in its ability to understand the concept of digital transformation and to think outside of the box, you won't get very much out of it."
In 2014 she began formulating a strategy to focus on what exactly digital meant at Ipsen. "At this time I began talking to the business about innovative digital ideas related to the pharma industry," she said. The first initiative was an app for patients with muscle spasticity. The app helps the patient follow an exercise regime in parallel with drug treatment.
Mirroring the comments of Gartner's Dreyfuss, Mir said the company needed to start with a sound IT foundation largely based on cloud computing: "In spite of only being a €1.3bn company, we feel we will be able to compete with €100bn pharma companies because the challenge is the speed you can acquire technology and deliver solutions for your patient."
Clearly, what it means to be digital depends on the business sector the CIO works in. For Hywel Sloman, IT director of Arsenal football club, putting Wi-Fi in stadiums adds little value in itself. Speaking at the Mulesoft Summit in London last month, he spoke about the value of letting fans order beer quicker, or find the shortest toilet queue easily.
His job is similar to that of a retail IT director, in supporting sales in the football club's flagship store, the Armoury, at the Emirates Stadium. "In its busiest weekend, in the first weekend of August, the store does more international card transactions than the whole of Marks & Spencer, the whole of Gap and the whole of Argos," Sloman explained. "For many of the fans, this trip is a one-off visit, so we need to get it right. We are now in a position where we use technology to make this a truly world-class experience." He said the average transaction time has been reduced by 50% to 30 seconds.
Flexibility with operations
While the CIO can indeed lead digital initiatives, in some organisations digital is part of operational technology. The IT department often needs to work alongside the operational team to support these projects.
For instance, Jon Parr, who heads up global delivery for Siemens Digital Grid, recently spoke to Computer Weekly about the challenges the industry will face in rolling out millions of smart meters to UK homes. Among the key systems to get right are the ones that handle workforce management. "Workforce management is a key system for the whole industry due to the way smart meter equipment has to be delivered," said Parr.
One of the goals was to engineer workforce management in a holistic way, so the technology could be transferred to every workforce management system the company used. "When we first presented our ideas to the IS team, there was initial scepticism," he said.
This was because the organisation needed to open up some of its back-end IT systems, said Parr: "We took our IS team on a journey to show them that the technology would be re-usable and repeatable." This meant the remaining workforce management systems would be completed far quicker than if each one needed to be re-engineered individually.
As organisations become more digital, the role of the CIO will inevitably change. To remain relevant, Gartner recomends CIOs assess the maturity of the IT department in its ability to move forward. Multidisciplinary teams and shared services represent the next step in the maturing IT department.
For the CIO, the role is no longer about meetiing IT service levels - Dreyfuss recommends CIOs begin talking about business service levels. But to be entrusted with the digital strategy, the CIO will eventually need to excel at selling the business benefits of technology and – as Ipsen's Mir discovered – this works best when the benefits relate directly to the business itself, instead of examples from other industry sectors.
Read more on IT management skills