Ofcom liberalises 2G and 3G spectrum for 4G
The telecoms regulator Ofcom allows UK mobile operators to use their existing 2G and 3G spectrum for to provide 4G services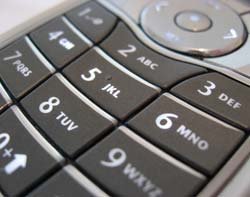 Mobile operators in the UK have been granted permission by Ofcom to repurpose their 2G and 3G spectrum, enabling them to use the frequencies for 4G services.

Download this free guide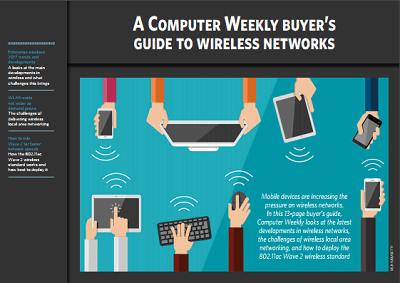 Carrying the heavy wireless burden of mobile devices
Mobile devices are increasing the pressure on wireless networks. In this buyer's guide, Computer Weekly looks at the latest developments in wireless networks, the challenges of wireless local area networking, and how to deploy the 802.11ac Wave 2 wireless standard.
By submitting your personal information, you agree that TechTarget and its partners may contact you regarding relevant content, products and special offers.
You also agree that your personal information may be transferred and processed in the United States, and that you have read and agree to the Terms of Use and the Privacy Policy.
Previous regulations said Vodafone, O2 and 3 were only able to use their existing allocation for the slower mobile broadband connections and would have apply to the telecoms regulator to change it.
However, following a two month consultation earlier this year, Ofcom has now ruled mobile licences in the 900MHz, 1800MHz and 2100MHz bands could be re-used for LTE and WiMAX solutions – otherwise known as 4G.
"The decision allows mobile operators to increase mobile broadband speeds in future by re-using their 2G and 3G spectrum for 4G, and to plan and implement moves to 4G technology in these bands without having to submit future regulatory applications," read a statement from the regulator.
"The decision also meets Ofcom's objective to liberalise mobile spectrum for use with all currently-available technologies."
Following the consultation, O2 and Vodafone have also been granted their request for an increase in the maximum power allowed to their 900MHz base stations, which it hopes will boost its 3G and 4G technologies.
Currently, EE is the only operator offering 4G services in the UK after a ruling by Ofcom last year to allow the company to repurpose its 1800MHz spectrum for the faster service. It was made to sell off a portion of its allocation – which was bought by 3 – but was given a year to clear it, meaning the buyer was still unable to launch 4G services until late 2013.
The other operators were forced to wait for Ofcom's spectrum auction in February to get their hands on freed-up spectrum from the digital television switchover.
Vodafone, O2 and 3 are now expected to launch their 4G services this summer. BT also won a portion of the 4G spectrum but has said it will use it as part of its routers for wireless connections, rather than as a springboard to enter the mobile market.