Olympic Games accelerates smart city technologies, says Ovum
Major international events – such as the Commonwealth Games and the Olympics – cement the host city's future technology profiles, says Ovum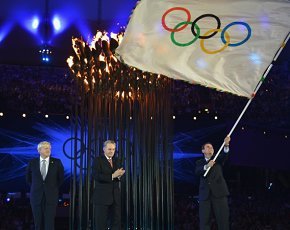 This Article Covers
RELATED TOPICS
Significant international events, such as the Commonwealth Games and the Olympics, help cement the host city's future technology profiles.
Two or three years after a major event, the city will see developments in technologies which will help it to become a smart city, said Joe Dignan, chief analyst at Ovum public sector technology.

Download this free guide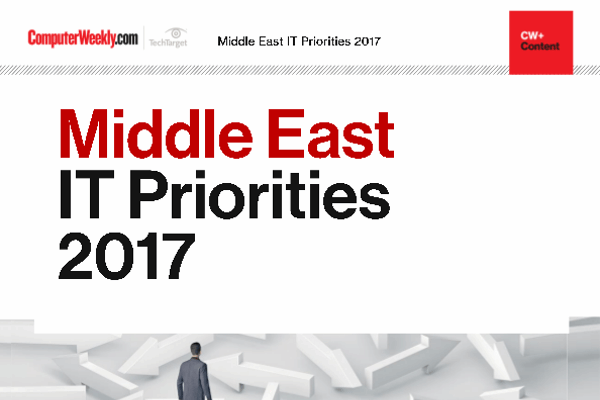 What are the IT priorities in Middle East?
Before any investment, how about taking a look at your peer's IT priorities for 2017? Download this report right now to find out in which areas IT decision makers are planning to invest in the nearest future!
By submitting your personal information, you agree that TechTarget and its partners may contact you regarding relevant content, products and special offers.
You also agree that your personal information may be transferred and processed in the United States, and that you have read and agree to the Terms of Use and the Privacy Policy.
Dignan pointed to cities such as Rio preparing for the Olympic Games in 2016 and Glasgow hosting the Commonwealth Games next year which will both benefit from future technologies. Glasgow was recently chosen by the Technology Strategy Board to receive a £24m government grant to help transform it into a futuristic "smart city".
He said a major event meant the city had to start thinking about its future cities strategy, including aspects of vertical markets such as telecoms, transport, utilities and banking.
"Companies like Atos and Logica are tracking global events and using it as a pipeline for smart cities," Dignan told Computer Weekly.
Mike Short, vice-president of Telefonica Europe, said the mobile operator's efforts during the London Olympics were not just focused on connectivity. He said Telefonica helped to turn the Olympic Village into a smart city by using social media and security.
"The mobile operator's models depend on what you need and implementing it in a practical way. The Olympics was a temporary area and a smart city experience, and we delivered it."
Dignan said companies are beginning to improve communication channels, such as the recent Telefonica and Dell M2M collaboration. This helps companies share knowledge and build infrastructures that will benefit future cities.
However, he said too many companies try to confuse the future cities market by using complex terms or looking too far into the future.
"We need to look at the next 18 months, not 10 years, and use existing technology to make it work," he said.
Read more on Web development